Sen. Nkechi Nwaogu has congratulated Dr Alex Otti over his declaration by the Independent National Electoral Commission (INEC) as the winner of March 18th 2023, governorship election in Abia State.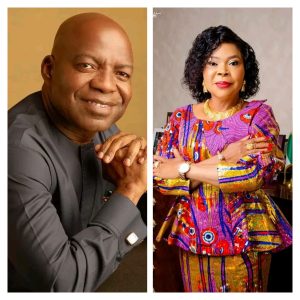 Sen. Nwaogu described the victory of Dr Alex Otti as a perfect example of an individual's consistency, determination and perseverance to actualize a stipulated objective.
She further advised Dr Otti as he begins the journey of governing the state , let him try to meet his campaign promises for which Abians massively voted for his party – LP.
While advising other candidates to accept the election result in good fate,she made a clarion call to Dr Otti to be magnanimous in victory as he will need unity to be able to achieve his sets goals.
Once again congratulations!!! Sen Nkechi Nwaogu PhD, CON