Addressing the press after meeting with Ikpeazu at the Governor's Lodge, Aba, the members of the State House of Assembly led by the Deputy Speaker, Ifeanyi Uchendu dismissed the rumour making the rounds on social media that the House was planning to impeach the governor.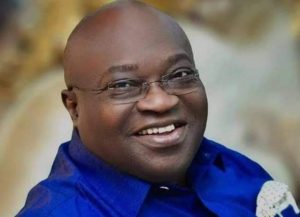 Adding their voices, the Majority Leader of the House, Solomon Akpulonu and the Minority Leader, Chukwu Chijioke described the rumour as a figment of the imagination of the purveyors of the rumour.
They said that the governor has done well in the State and the House is happy with him, hence, there is no need for any impeachment.
According to them, those carrying the rumour are only doing that to malign the State House of Assembly.
The Minority Leader, Chukwu Chijioke particularly pointed out that, there is no way an impeachment can be carried out without his knowledge as the Minority Leader.
The Members of the Abia State House of Assembly numbering 13 further urged Abians to disregard the unfounded rumour while assuring that they would sustain their support to Ikpeazu to enable him complete his tenure successfully.