Rev. Chukwuemeka Orji (60 years old) is a pastor of the Assemblies of God Church situated at #12 Ukonu Street, Off Ngwa road, Aba, Abia state where they are also resident.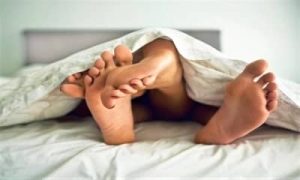 Rev. Orji and his wife, Rev (Mrs) Chukwuemeka once served at the Ugwunagbo branch of the church, following which the victim was handed over to them by her family to help in taking care of their only child (now 6 years old), while they in turn, take care of the victim's education.
The 13-year old has been living with the couple for 3 years, out of which Rev. Orji has molested her for 2 years.
According to the victim, during the first year, he continuously pestered her with sexual demands. Her refusal during the first year led to a forceful defilement last year, after which it became a regular act.
The serial rape was always accompanied with a threat to send her back to the village (which the vulnerable victim is afraid of) and also deal with her family if she discloses his inhuman act to anyone.
The victim could not remember the number of times he had forced himself on her but revealed that she had reported to Rev (Mrs). Chukwuemeka who took no action to protect the child after her husband denied the act.