Lawyer to Nigerian singer, Paul Okoye, said the musician is yet to be served with the divorce petition filed by his wife Anita.
Barrister Somadina Eugene Okorie of Senocean Law Practice, counsel to Paul Okoye said this in an interview with E-Nigeria. "I don't think this subject is worth breaking a sweat on, since as I talk with you, I'm yet to receive a brief touching the news already in circulation. If the story is real, I would have been briefed by now and this is devoid of sentiments," he said.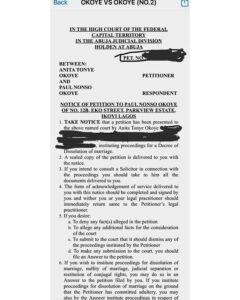 A divorce petition filed by Anita at the Federal High Court Abuja leaked on the internet Friday, with many surprised by the turn of events. Anita in the petition requires that Paul Okoye file his response to the grounds of the divorce.