Nigeria has spent over N13 trillion or $74 billion on fuel subsidies in 16 years, which is between 2005 and 2021.
The Executive Secretary, Nigeria Extractive Industries Transparency Initiative (NEITI), Orji Ogbonnaya Orji, who stated this at a policy dialogue on oil swap in Abuja on Thursday, said the removal of fuel subsidy and full deregulation of the petroleum sector will end oil swaps, which have also failed.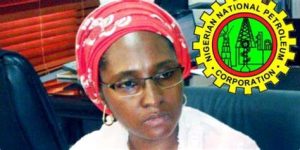 It was reported that adding an estimated N6trn spending on petrol subsidy between 2022 and June 2023 to the N13trn fuel subsidies cost, the amount would have reached N19trn in about 17 years.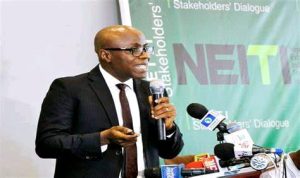 Citing NEITI's recent policy brief on subsidy, Orji said, "Nigeria spent over N13trn ($74bn) on fuel subsidies between 2005 and 2021. The figure in relative terms is equivalent to Nigeria's entire budget for health, education, agriculture, and defence in the last five years, and almost the capital expenditure for 10 years between 2011 2020."

In spite of this spending, the NEITI head said Nigeria continues to suffer inefficient supply arrangements-scarcity and its attendant fuel queues.
Orji noted that while the country was bleeding through subsidies, Nigeria lost another N16.25trn ($46.16bn) from 619.7m barrels of crude oil to theft in 12 years (2009 to 2020). "The volume of crude oil losses represents a loss of more than 140,000 barrels per day," he noted.
On failed oil swaps, Orji said several deals did not work including the Direct Sale Direct Purchase (DSDP) started in January 2016.
The Executive Director, Policy Alert, Tijah Bolton-Akpan, urged NNPC and other agencies to increase their transparency role noting that NNPC Ltd has stopped its data disclosure.
But justifying its transparent actions, Executive Director at NNPC Trading Limited, Maryamu Idris, who represented the GCEO of NNPC Ltd said, "We have shared all the information that needs to be shared; our processes and we are very excited to be here."
The Registrar General/ CEO of the Corporate Affairs Commission (CAC), Alhaji Garba Abubakar, the Beneficial Ownership (BO) portal will be launched in May; registered companies since 2020 will disclose real owners while those registered before 2020 will do so whenever they come to file their annual returns.
The Commission Chief Executive of Nigerian Upstream Petroleum Regulatory Commission (NUPRC), Gbenga Komolafe, said a beneficial ownership register portal has been launched to ensure shareholders with 5% stake and above for all exploration companies disclose their identities