This life sha……..????????????????????????????????????
Today a dearest friend of mine was laid to rest and it gave credence to the saying, all is vanity.
Oh Mrs Cynthia Abutu Egenuka , it is painful you couldn't see the dedication party I have promised you long time ago I will attend when God finally answers our prayers for these past Eleven years.
Cynthia Eneano Abutu, was my classmate from 2005 and until her untimely death on 22nd June, we never stopped being those close friends. We ate, attend classes together, sat together in lecture /Exams hall, slept in same room for years and we became family. Cynthia Visited Delta State for the first time in her life because of me when my Brother got married, I visited Benue state for the first time because of Cynthia. In 2011, when we were in NYSC, Cynthia got married, we all were happy for her, because our friendship cycle, she was the first to get married. The enemies never wanted my dearest friend to see happiness, for these years, we prayed, Cynthia fasted ,cried, faced mockery , visited prayer houses, hospitals because of childlessness . Then God answered last year, God blessed Cynthia and Hubby with special gifts, only for Cynthia to lost her life after delivery a set of beautiful twins. Oh God, why did this have to happen? Cynthia couldn't stay alive to care for the happiness she has been seeking for good 12 years. So those that didn't want her happiness succeeded ?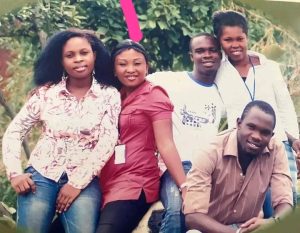 Dearest Cyn Baby, wherever you are , May your Soul find rest but may your spirit torment whoever didn't wish you well. I missed you, who will now call me Endiokwe, Eddy Dollar dollar?????????????????????????????????
My entire stay in Enugu was blissful because I had people like you around me.
Rest on Darling, it is hard to believe, but truly our Cynthia is no more. May God watch over the beautiful twin you left behind and Give your husband the fortitude to bear the loss and provide for him to care for the kids.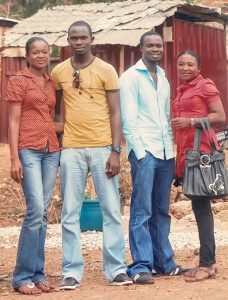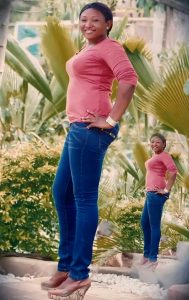 Farewell Beloved one????????????????????????????????