The Anambra State Police command has debunked social media claims that the kidnapped Anambra native doctor, Chinedu Nwangwu, aka Akwa Okuko Tiwaraki, has regained his freedom.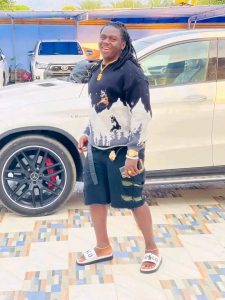 Nwangwu was kidnapped on Sunday night in his hotel in Oba, Idemili North local government area and his two aides shot dead.
However, social media users have been claiming that Nwangwu turned into a lion and scared his abductors, who allegedly abandoned him and fled.
They also claimed that he had since returned to his house and being welcomed by members of his community.
But the police has debunked the claim, saying that security operatives were still working to ensure his release, adding that there is no information yet concerning the return of the native doctor.
"I don't have such information before me," the state Police Public Relations Officer, PPRO, Mr Tochukwu Ikenga said.
While some social media users have been making mockery of the native doctor over his kidnap in spite of the powers he was said to possess, others, apparently his admirers, were the ones posting old videos that he turned into a lion and scared his abductors.
A source at Oba said the whole kidnap saga might even be a ruse by those who patronize him to create the impression that he possesses enourmous powers.