Why we feel embarrassed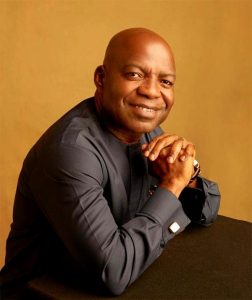 I did not vote for Alex Otti in 2015 and 2019. By 2023, it became obvious Abians needed a change for better. Many, like me, who voted for Otti voted for stoppage of waste, non payment of salaries, construction of solid roads, a civil service with dignity, appointment that was not based on nepotism. We voted for Otti for the NEW ABIA.
Four months after many of us took that risk, exposed ourselves to danger and challenged the ruling PDP, Otti has been embarrassing us. The level of embarrassment made some of us to think that we either overrated Otti or dressed him with borrowed robes.
Here are a few examples:
1. The first embarrassment was Otti dancing Alanta with our Civil Service. It is wrong to compensate a Lady with a position as big as Head of Service. How would we have imagined that a whole Otti, a former Bank Director who knows the application of Procedure, will use one who was appointed a Director in Dec 2023 ahead of Two Permanent Secretaries.
2. As at March 2023, the Otii we voted still assured us to treat as propaganda the information then that he planned to sack workers. First week in office, Otti sacked 10,000 whereas we voted for a man who said instead of sacking, he will create more jobs.
3. We were shocked that for merely completing Emelogu Road, Otti mounted 200 canopies, invited Channels, AIT, Arise TV and even rented crowd from across the State. Something Ikpeazu did and we all condemned. How can Otti be wasting our resources on Commissioning a resurfaced road? For what exactly?
4. The roads at Jubilee, Hospital, St Michael's, Ube and Georges resurfaced by Otti were the roads built by Sam Mbakwe in 1983. 40 years, the man we believed is different is still doing the same old method. This is not the man we voted for
5. We were thinking that by now Abia would have been converted to a construction site manned by quality Grade A construction companies. No! Otti is using "Akuruaku" and "Aka" construction Companies to do shoddy jobs. Abia has now become a huge flooding site that is why Cemetry Road failed few days after Otti invited Channels and other Lagos based media outfits to commission nonsense.
6. Otti is repainting Amachara General Hospital and he is also repainting the Abia Specialist Hospital Umuahia. We had hoped that these hospitals would become world class. No! Otti is transferring beds from other hospitals to his repainted hospitals. What kind of thing is this na?
7. Otti told us he is going to be like Peter Obi and we voted for him. Today he is behaving like Mbadinuju and be using nearly N700m to repaint 19 houses. This is not the man we voted for
8. Would Obi Obi have ever invited Charly Boy, Patience Jonathan and other celebrities to come and give testimony about how Anambra was working? Impossible. Here, our Otti is paying heavily to invite "foreigners" to give him pass mark . How? Peter Obi is not wasteful.
9. Otti has withdrawn from the people. He is the template and the structure. He does what he likes and behaves as he likes. Otti told us it is criminal not to hold local government elections. Four months after electing him, elected Chairmen of LGAs we didn't see, TC for where. OTTI is controlling our LGs and using their funds the way he likes. This is not the man we voted for.
We are embarrassed. Our friends from PDP are mocking us. They insisted during the campaigns that Otti "ga agharipu anyi". They were right.
God please come to our aid in Abia State. This is not the Otti we voted for
Kanu Iwuala
Agbama Estate
Umuahia