Head of the European Union (EU) Delegation to Nigeria and the Economic Community of West African States (ECOWAS), Samuela Isopi has said that the rejection of European Union Election Observation Mission (EU EOM) report by the presidency would not affect the Union's relationship with Nigeria.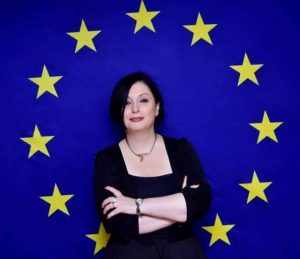 Isopi stated that it was up to Nigeria to decide what to do with the report.
She stated this in Abuja while briefing journalists on the award of postgraduate scholarships to 135 Nigerians.
Recall that the presidency had rejected the EU's report, saying it was a product of a poorly-done desk job that relied heavily on few persons.
The Special Adviser to the President on Special Duties, Communications and Strategy, Dele Alake, also said the report was to merely sustain the same premature denunciatory stance contained in EU's preliminary report.
Reacting to the presidency harsh rejection, Isopi stated that there have been engagements between EU institutions, EU leaders and the administration of President Bola Tinubu, while also recalling a telephone call after his inauguration with the President of the European Union Council.
Isopi added that the EU would continue to collaborate and co-operate with Nigeria in so many areas, even as she said that both the EU and Nigeria will strengthen new areas.
Isopi said: "It is the responsibility of host country, it is the responsibility of the partner country, to is the responsibility the electoral management body to decide if they want to make use or not of that report.
"Our experience with Nigeria so far has been positive and I mean and I can say that the report of the international observation missions, including the European Union, has helped a lot and has helped guide the action and the reform processes and I have no doubt that this will be the case also this time."