A middle-aged man, Chigozie Emmanuel, has testified in an Ikeja High Court against his pastor, Elijah Emenandy, on charges of sexual assault by penetration and sexual assault.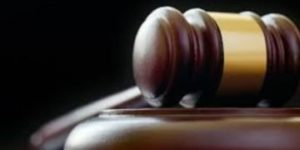 He alleged that his pastor introduced him to pornography and masturbation and anal sex in his church office.
He was led in evidence by Lagos State counsel, Mr Olu Azeez.
Emmanuel, who recounted how the alleged incident took place when he was 19 years old, said Emenandy had informed his mother in December 2020 that he had a vision concerning him, predicting that he would die in February 2021.
According to the alleged survivor, Emenandy then requested that his mother bring him for immediate prayers.
Emmanuel said he initially didn't take the prediction seriously but later did when he received another message from Emenandy insisting that he should see him immediately.
Narrating how he went to see the pastor, Emmanuel said and his mother ad himself visited Emenandy during an evening programme at his church.
According to him, subsequently, when Emenandy expressed his desire to meet with Emmanuel, the latter decided to go alone, without his mother.
During the meeting, Emenandy mentioned that they had previously met in another church where he had been Emmanuel's teacher. Emenandy claimed to have received a vision of Emmanuel's death and offered to pray for him, while also initiating weekly counseling sessions on Tuesdays.
Emenandy asked Emmanuel about his sexual experiences, including whether he had engaged in sexual activities, watched pornography, had wet dreams, or participated in fraudulent activities. Emmanuel denied involvement in most of these activities, though he admitted to considering fraud.
According to Emmanuel's testimony, Emenandy advised him against pursuing fraudulent activities and encouraged him to change his lifestyle.
As a result, Emmanuel altered his appearance, including ceasing to wear earrings and modifying how he dressed and spoke.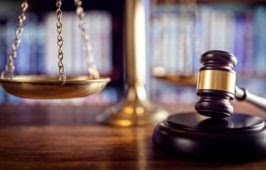 "He said he will pray for me and I should come for counselling every Tuesday, he told me other things and that he would be giving me spiritual assignments.
"He asked me questions like if I had ever had sex before, masturbated watched pornography. He also asked if I had wet dreams or if I am into fraud, I said I have never done those things but that I was about getting into fraud.
"He advised me not to get into fraud and that I should change my lifestyle and I did, I stopped wearing earrings, my dressings and how I speak."
The witness said, thereafter, he called him to his office and asked him to take off his trouser and to touch his manhood until its becomes hard.
He, however, said he could not do what he asked to do because he had never done such before.
He told the court that days later, the defendant took off his clothes, asked him to do same while also asking him to sit on his laps and then make him suck the defendant's nipples.
He told that court that at first he refused, but the defendant told him that "he was releasing powers from his body parts to him to wade off any spirit of death".
The alleged survivor said the defendant started showing him porn videos on his phone to teach him how to masturbate in his church office.
He said that the pastor asked him to accompany him to his friend's house, where he did same and asked him to stand on a Bible and masturbate.
The witness then said he could not what the pastor asked him to do, he therefore stepped don't from the Bible and went to the bedside where the defendant laid watching him.
"After trying for some time, I ejaculated and the defendant looked at my semen and said it was OK," he noted.
According to the witness, the pastor told him that he should ejaculate more often and then called him to the bed to lay with him and suck his nipples.
Emmanuel further said, "He asked me to suck his nipple until he ejaculates and said that was how he had helped other boys and that was how we did that at his friend's house twice after that day.
"Then, we started again in the church. He will just go naked, asked me to suck his nipples and masturbated. He said everytime we ejaculate together, life was transferred from his own to mine so that I won't die. I believed him because he was like my spiritual father.
"He then promised to help in my education and everything and asked that I should move to his house after telling my mum, but I did not tell my dad. I moved to his room and parlour self-contain apartment, somewhere in Mile 2,
"I met a guy, a lady and a little baby in the house. The lady and the child slept in the room while we slept in the parlour. At night, he started touching me again and made me suck his nipples while he sucked mine, we did this every night."
The witness further said that the defendant, thereafter, requested to penetrate his anus, but he refused and the next morning the defendant was angry and said he refused him to do the work of God with him last night.
He told the court that days later, because the defendant was persistent, he agreed to anal sex and was seriously bruised afterwards because he bled for two days.
According to him, the pastor made him to masturbating with the defendant twice daily and also drank his urine, but an act he said he refused at first but later did after much persistence.
The alleged survivor said that the defendant would ejaculate in his mouth and would tell him, "it was power being transferred".
Emmanuel said the defendant also told him to eat his faeces which he did once and vomited.
He, however, said that it became a problem when he started watching pornography on his own with the phone the defendant gave to him.
He said the defendant asked him to always watch same sex pornography and not the opposite and would beat him up whenever he had a wet dream while piercing his manhood, scrotum and his stomach with a syringe.
He informed the court that on one of those days, the defendant used the middle to pierce his veins and black blood starting gushing.
He alleged that after the torture, the defendant would tell him that the pains he felt were spiritually, especially when he disobeyed.
The alleged survivor said at one time, the defendant pierced his body, used St. Michael oil on his eyes, poured grounded pepper on his body and asked him to eat dog's faeces which he did after much force and which he vomited.
Justice Oyindamola Ogala adjourned the case until Dec. 11 and Dec. 14 for continuation of trial.
The defendant, who appeared sick, was reported to have been brought from the hospital.
He is standing trial on a three-count charge of sexual assault by penetration and sexual assault.
The offences are contrary to Section 261 of the Criminal Law of Lagos State, 2015.
He pleaded not guilty on arraignment.