EVERYDAY, something happens that changes Nigeria, even if all it offers is more despondency. The passing of 27-year-old musician, Mohbad, makes the point again that Nigeria is a great example for changes that would not result in development.
We have blamed our youth all we can. We have called names, awarded them tags. When they proved us wrong, by exceeding our analogue expectations with their digital exploration of the world, our unreadiness failed them.
Few in positions of leadership care about the vast impacts that digital technology opportunities can make in improving our society. The major interest in their disinterest is that they are uncomfortable with the openness and transparency the digital sphere demands.
Digital energy has capacities to build senergy outside spans of control that the authorities prefer. They could not have forgotten how the #EndSARS riots, just two years ago, gave them a glimpse of what the youth can do for themselves, by themselves.
#EndSARS did not stop police brutality. New versions have spawned. Yet the youth gained new powers that still frighten governments, Lagos being the most frightened.
Riots that resulted from #EndSARS appeared episodic. They have created a thematic rallying point for anything younger people feel is wrong.
A peaceful march for Mohbad went well until people started assembling at the Lekki Toll Gate, where some Nigerian youths were killed in October 2021in the #EndSARS riots. Government instantly smelt trouble. The gathering had to be stopped.
#EndSARS was not an end. It had become a foundation for remembering youth power. The rallying of youth for the 2023 general election was another effort to have a government they want.
The results from the tribunals have established a pattern that abhors logic. Their glaring inclinations for absurdities cannot be missed.
We are beneficiaries of the dysfunctions that have been erected around us from these absurdities. They are as frightening as they are intriguing. We do not know what happens to us, citizens of a country, with a Constitution that lures us into longitudinal beliefs that concerns of our governments accommodate our security and welfare.
These promises remain mere words.
Mohbad held the world, at least a bit of it, with his music. He lived on it. He grew a followership that was huge, all on the wheels of digital technology.
Did his fame kill him? Who killed him? Why did he die a brutal death, the details of which keep evolving?
Could the police have saved him? Did the police even try? What recourses were available to him?
If he had been the son of someone, as they say, would he have lived? Has digital technology played any roles in the investigations? What happens next?
Governments over time announce investments in technology that would improve security. Where are the security infrastructure from technology? Were the gains of the Lagos State Security Trust Fund, that has been winging billions of Naira into improving security since 2007, in vain?
Digital technology has played a big role in mobilising people, keeping the death in the news, and winning Mohbad new followers in death.
Emotions are high. Every image, every word, assumes a new meaning in the social media as the race to get into the Mohbad headlines heightens. Freedoms of the social media have guaranteed streams of thoughts and torts on Mohbad.
Anything can be said or written. Be sure that people are hugging the liberties to make themselves celebrities and the latest experts on Mohbad.
No shortage of new entrants to the lengthening list of his confidants. Emergency lyrics analysts have concluded that he knew his death was near.
The incoherent stories of the young man's tormented moments to death, get new doses of life everyday. People are naming possible suspects. We have heard of the incident being Nigeria's version of the cult wars that sometimes define the American music industry.
Is the manner of the death new? Was it a routine death that went against expectations? How did we get to this point? Exactly at what point are we?
Mohbad's death has shocked many. Some of us are realising that there are more reasons why Nigeria does not work. Answers are everywhere but the system still does not work.
Investigations of the death have been compromised by the tardiness of the police. A frightened youth wrote a petition to the zonal Assistant Inspector General of Police that his life was in danger. Was it waved aside? Did the police do anything? Was doing nothing the most the police could do?
Would the same police that acknowledged receipt of the petition investigate the death? Many are saddened.
Davido put the passing of Mohbad on a global pedestal at his concert in Manchester on 13 September, a day after Mohbad died. He displayed Mohbad's picture on stage.
Then the message, "As we come on stage to perform for you guys, you might not know what we artistes go through. We are human beings too.
"It takes a lot for us to come out to perform and deliver but we do that because we love you.
"I want to give a special shout-out to my brother, I know you are in heaven watching down. Tonight we gonna turn out for you," he said.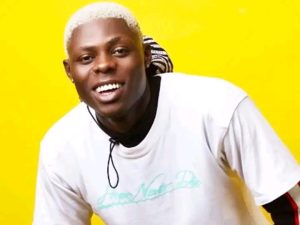 Donations have started pouring in for Mohbad's five-month-old son Liam, from celebrities and ordinary Nigerians. Like the controversies on his father's death, different figures have been reportedly given, and more controversies about who gave, and who did not give.
Away from the entrapping emotions, the police owe us a duty to find the killers, and the authentic issues from the morass of tales trailing his death.
May Mohbad find peace.
Finally …
WHO is not interested in President Bola Ahmed Tinubu's certificates, particularly the ones from Chicago State University? If I were the proud owner of the certificates that made the Dean's List, and speak with the same warmth in the President's recollections of his Chicago days, every billboard in Nigeria would have my certificates on it. For the records, Tinubu is the first Nigerian President whose certificates are disputed in two different legal jurisdictions.
ADEBOLA Akin-Bright has died. He became famous as the 12-year-old with a missing small intestine after multiple surgeries that began last February at Obitoks Medical Centre were rounded up at the Lagos State University Teaching Hospital. Nobody is accepting responsibility for the disappearance of the intestine. Adebola was operated initially for a ruptured appendicitis.
MY condolences to the families of the soldiers and policemen killed in Ehime Mbano, Imo State. May I also advise that the security agencies use better methods in apprehending the killers instead of descending on the villagers who may not know a thing about the killing.
. Isiguzo is a major commentator on minor issues