A 29-year-old businessman, Terver Orfega has committed suicide over is alleged inability to repay a business loan.
Terver who was the Manager of Second Pot Restaurant, located along Lobito Crescent, Wuse 2, Abuja allegedly took his own life in a private room at a hotel on October 31, 2023.
He was believed to have drank a harmful substance suspected to be sniper.
His friend, Mercy Akwari who is now mourning him on Facebook admits he once said he was depressed, but she never took it seriously.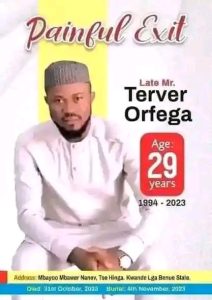 The deceased was laid to rest in his hometown in Kwande Local Government Area of Benue on November 4, 2023.
Some of his friends have started mourning him on social media.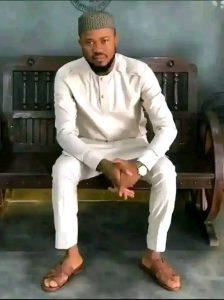 In a Facebook post, one Zaki Maaver asked the deceased's elder brother, Richard Terver, not to blame himself for his death, because he tried his best to help Orfega.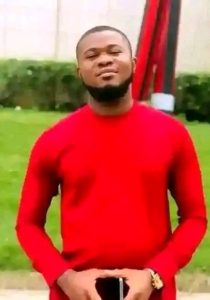 Today, I'll like to celebrate you my darling Cousin Richard Terver You stood by Orfega all through, you suffered so many things; Arrests, Harassments, Insults, Accidents, sleeplessness and lots More! You are not perfect but you tried your best as an elder Brother but Orfega Terver made his choice at the end of the day; please stop blaming yourself for not doing more. To me, You are THE WORLD'S BEST SIBLING and I want you to know that I Love you so much and I am very proud of you. You've been proving strong Man all these while but I know how hurtful you feel29-year-old Nigerian man commits suicide over inability to repay business loan and the pains you are trying so hard to hide(not easy carrying your lifeless sibling on your shoulders from a story building after pleading with him not to carry out his plan. May God bless you dearest Ngutor and I pray He alone consoled you and I pray He raises Men and Women to Champion your Course when you need them mostly in Jesus' Name Amen. Rest peacefully dearest Orfega. We'll all Miss you."