A Civil Society Organisation in Abia State, Abia Renaissance Movement, ARM, has accused the governor of Abia State, Mr Alex Otti of being "deceitful and wicked" for celebrating the proposed payment of June salary to civil servants in Abia State "while leaving out their unpaid salaries of April and May".
The group stated this in a press statement signed by its Cinvener, Comrade Ukachukwu Chinonso, and its Secretary-General, Comrade Mrs Maria Nwokoma and made availaable to newsmen today in Umuahia.
Recall that the Abia State Governor through his Chief Press Secretary, Kazie Uko had on Tuesday announced that civil servants in the state would be paid their June salary on Wednesday, 28th June 2023 in accordance with Alex Otti's promise on the day of his inauguration  that civil servants would be paid their salaries on or before the 28th of every month.
However, the announcement excluded the outstanding salaries for April and May which has left civil servants disgruntled over their fate.
"While the Abia State government has made a jamboree of its commitment to pay June salary to the state workers, we are at a loss as to why they decided not to pay the outstanding salaries of April and May even when it is common knowledge that the Federal allocation for May was shared to states only last week.
"More worrisome is Mr Alex Otti's refusal to pay those civil servants who were validly employed into the civil service by the immediate past Governor, Dr Okezie Ikpeazu through verified waivers. No matter what Otti may have against Ikpeazu, he cannot transfer it to ordinary Abians who were merely engage to contribute their quota to the growth and development of the state through the civil service.
"It is hypocritical of Otti to be surreptitiously engaging new people into the civil service while sacking innocent Abians.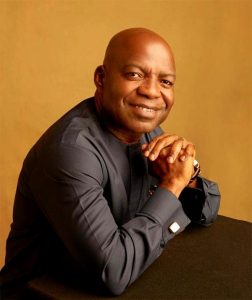 "If the Labour Unions in the state have become so effeminate as to allow Otti go away with such inhuman acts against the workers, we advise those affected to immediately approach the Industrial Court for redress.
"With this latest development, Alex Otti's policy of hunger and hardship against the people has only been made worse. It is a negation of his 'At Last, Help is Here' campaign mantra, therefore, deceitful and wicked.
"As we have always done whenever we have cause to issue statements on the state of Abia, we advise Otti to retrace his steps before it is too late", the statement concluded.