An Abia based pro – democracy group, Abia Coalition for Good Governance ( ACOG) has congratulated Abia Central Senatorial Senator – Elect, Col. Austin Akobundu ( Rtd) on his victory following the Appeal Court judgement that sacked the Labour Party Senator, representing Abia Central Senatorial zone, Hon. Darlington Nwokocha and restored the mandate of the People's Democratic Party ( PDP) and it's Candidate in the February, 25th National Assembly Elections.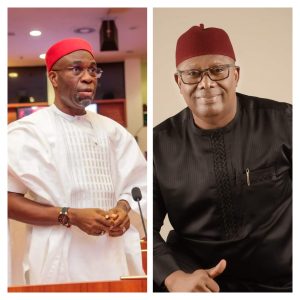 In a statement signed by the Abia state chapter President of the group, Hon. Mike Anaba and Secretary, Patrick Okeugo, the group noted that, by restoring the mandate given to Akobundu by the Appeal Court, the judiciary has sent a strong signal that the era of brigandage and " Gun Point Democracy " In Nigeria is becoming a thing of the past.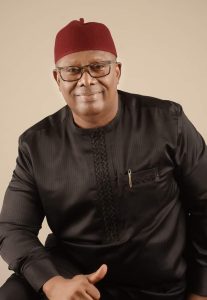 The release made available to newsman described the Senator – Elect, Akobundu as a trust worthy Nigerian that has served both the Nation and his party, the PDP in various capacities as a Military Officer in the Nigerian Army, Minister of State for Defence, two term National Vice Chairman and later the National Organising Secretary of the People's Democratic Party,( PDP) and has the cognate experience of the problems of our people, and the letters of the Constitution thus, well equipped to make laws for our land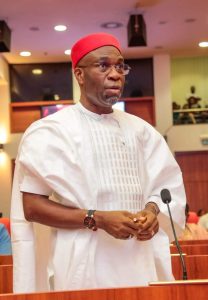 They noted that the red chambers of the National Assembly is meant for men of his calibre, and not for "kindergarten politicians " as the laws therefrom will help drive the countries development, eradicate poverty and bring dividends of democracy, insisting that, Akobundu has all it takes to initiate bills and take decisions that will only affect the masses positively, having held sensitive positions and has a great knowledge about our problems and challenges as a nation.
The group also sounded a note of warning to mischief makers, who are bent on causing beach of peace in Abia state to have a rethink, wondering how a party like the Labour Party could have the audacity to challenge the ruling of a court of competent jurisdiction by attempting to blackmail the judiciary through senseless demonstrations to draw public sympathy without first studying the judgment that has solid 19 grounds of appeal.
They called on the Senator – Elect, Col. Austin Akobundu not to disappoint the people that voted him into power by bringing forth the needed dividends of demicracy, not just to the Six LGAs of Abia Central, which he represents but to all Abians, while wishing him a successful tenure.