At Chois Garden Estate, Ibeju Lekki, "Catch them young" is not a trite catchphrase but takes shape in various activities for the now generation. They manifest in sports, home skills tutorials, and grooming.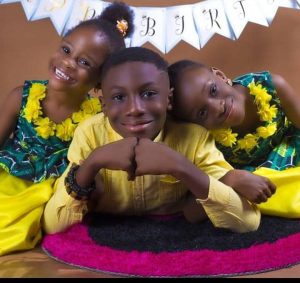 "EXPRESSIONS by Chois Gardens Book Club" is one fruit of this communal bonding.
Nkiru Kiki Asonibe patiently groomed the next generation of poets and writers. .
They produced 17 poems. Auntie Kiki says EXPRESSIONS is "A little book of our inner expressions of beauty and aesthetics of the things we see and feel around us. We believe there is beauty in everything".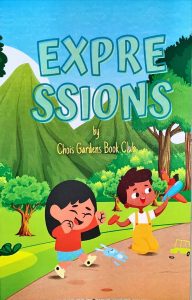 The poems are grouped by age. There are four poems by persons aged six years, three by Age 7, one by an eight-year-old and three by nine-year-old members.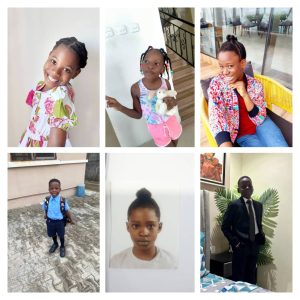 Two ten-year-old members contributed, and the Age 11 group contributed four poems.
Innocence. Freshness. Vividness.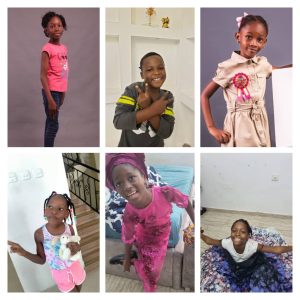 The youngsters capture the sights, sounds, and themes of their environment.
Contributors are Gabby Aziba (My Teddy), Olumurewa Akinpelu (Football), Eliora Adegboye (Music) and Tamilore Afere (Star).
Irene Aziba wrote My Mother. Age 7 contributors are Ngozichukwu Amanda Okwundu (Little Sunset), Asi-Iva Ayire (A Dragon) and Tolu Afere (Beauty of A Hat). Chizataram Nwigwe (Trees), Eliana Adegboye (A Lonely Child), David Obiene (My Mother). Ten-year-olds Oyintare Thelma Youdeowei (Teddy Bear) and Uchenna Joy Okwundu (Home Tree) captured their observations. Ifedayo Oluwafemi (The Voice), Kehinde Julius (Nation), Taiwo Julius (My Mother) and Shawn Adegboye (Happiness) complete the compilation.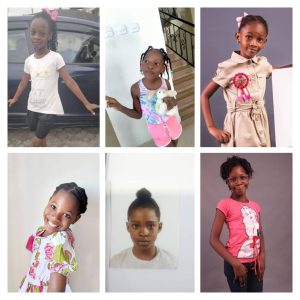 Motherhood is the most common and recurrent theme in children's literature worldwide. Many adults remember Ann Taylor's famous My Mother:
Who sat and watched my infant's head
When sleeping on my cradle bed,
And tears of sweet affection shed?
My Mother.
Well, here are three takes with a stanza each from the Kid Poets of Choice Garden Estate.
Irene Aziba (8-years)
Oh, my mother,
You take care of me and the household,
Your love for me is unconditional,
A symbol of love and care, You are always there for me at night,
You shine bright like the star.
David Obiene
(9 years old)
My dedicated mother, you love and take care of me, My passionate mother, you're lovely with a romantic smile,
My beautiful mother, your dress is always nice with a sweet fragrance.
Taiwo Julius
(11 years old)
Oh Mother, Oh Mother, I love you
For all the times you gently picked me up when I fell down
For the time you were tired but still put me first
For everything we shared
The dreams, the laughter, and the tears
You filled my days with rainbow
The values you taught and the care you gave have enriched my life.
EXPRESSIONS is a commendable effort at grooming future poets from the cradle. `
Printing EXPRESSIONS gives each child a keepsake for life and inspiration to do more.
It is the second outing of the Book Club. An earlier one featured short stories titled "OUR BOOK OF IMAGINATIONS".
EXPRESSIONS has beautiful illustrations appropriate for the age. The minor complaint is that the cartoon images are Caucasian.
EXPRESSIONS and the Chois Garden Book Club are good examples of catching and grooming young people with the correct values, skills, and practices.
You can reach Auntie Kiki on 07061289585.