A female engineering graduate of the University of Cross River State (UNICROSS), Calabar campus, Confidence Ogar Enya has tragically lost her life in a fatal auto accident.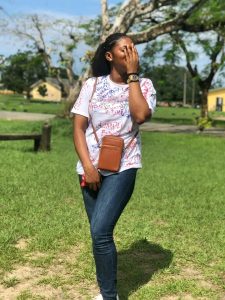 This devastating incident occurred a mere two weeks after her graduation from the Department of Civil Engineering on September 28
Confidence, a young graduate in her 20s, was an indigene of Ikom. She was on her way back to Calabar from her hometown when the fatal accident took place.
The incident unfolded on the Calabar-Ikom highway, near the Northwest fuel station in the Odukpani Local Government Area.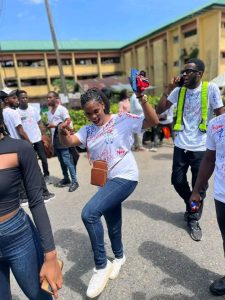 This location was just a stone's throw away from the Scanobo Junction and transpired on the evening of Monday, October 16, 2023, at approximately 7 pm.
Her joy and sense of accomplishment had been palpable on September 28, when she took to her Facebook account to celebrate her graduation.
In her post, she expressed her gratitude to God.
"God did it… Thank you, Jesus, it wasn't easy. #B.Eng Civil Engineering," she wrote.
The news of her untimely demise has sent shockwaves through her circle of friends, colleagues, classmates, and well-wishers who have flooded social media with heartfelt condolences.
Reactions…
One of her friends, Rhoda Edoki, wrote, "This one hit me R.I.P beautiful Confidence."
Another friend, Janet Nkwa wrote; "What a cruel world. After all the suffering, I can't believe aunty Confidence, as I normally call you, you are no more. I can't hold back my tears seeing this. Why did death have to take you now after your graduation? It's not fair. Confidence Ogar Enya. Rest in peace."
Macaulay Abey wrote; "Dear Confidence Ogar Enya. My mom called me as early as 3 am this morning, informing me about your sudden departure. I can still remember vividly how Lulu Enuor came along with you to my kid sister's matriculation, and we became family for life. Death, you are wicked and annoying. I wish I could rewind time to hear your last voice again during your sign-out. Rest on, engineer. May you find comfort in the bosom of Abraham."
See below;