The Federal Government yesterday said it would settle their N500 million fines to regain their freedom.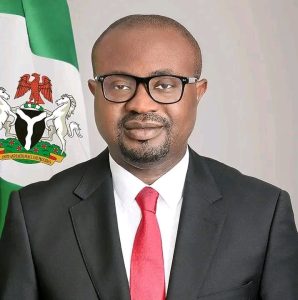 Interior Minister Olubunmi Tunji-Ojo, who dropped the hint, said 4000 inmates would, in the next four weeks, be released from correctional facilities across the country.
The fines, the minister assured, would be cleared within the next four weeks.
The minister, who spoke on a monitored television programme, lamented that many inmates remained in custodial facilities because of their inability to pay the fines and penalties awarded against them.
He disclosed that he had met with some private organisations, with a view to raising the money.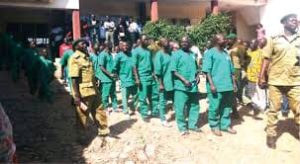 Tunji-Ojo said: "The ministry, as well as other stakeholders are working round the clock to raise the money. Within in the next four weeks, the fines would be cleared and the inmates would be released.
"Immediately I resumed, I set up a committee to review the situation at our correctional centres. We discovered that over 4,000 inmates are in custody due to their inability to pay fines, which is about N500 million. We have gone far with private organisations to put this money together.
"I am sure that within the next four weeks, we will be able to pay these fines for the 4,000 inmates. This will help us in decongesting our custodial centres."
The minister said the decongestion of the correctional facilities is not the sole responsibility of the ministry.
Tunji Ojo also said he had been discussing with the Attorney-General of the Federation, Lateef Fagbemi, (SAN) to address the challenge of awaiting trial inmates.
He added: "The decongestion of our custodial centres is not the sole responsibility of the ministry. We are in talks with the AGF to see how cases can be expedited. We have also activated the non-custodial centres to decongest the custodial centres."