Many thanks to officers of Anambra State Fire Service who have successfully put out another fire disaster at Omoba area, along the expressway, Onitsha.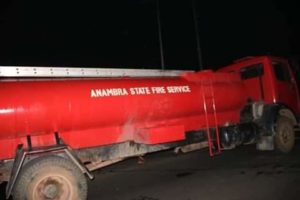 The people showed massive solidarity to avert what could have been another tragedy. We are grateful for the solidarity.
The State Chief Fireman, Engr. Agbili Martins and team were up and doing this time. We urge them to keep it up.
Read also:FG, Labour reach agreement on percentage increase for workers
Read also:OMG: 50 – YEAR OLD FATHER OF 3 ALLEGEDLY RAPES A 9-YEAR OLD GIRL IN ABIA [SEE VIDEO]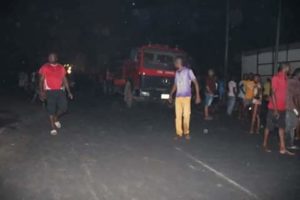 The fire was caused by a tanker laden with petroleum products which collided with another truck.