Centre For Equity And Eradication Of Rural Poverty.
14-06-2023.
Press Statement.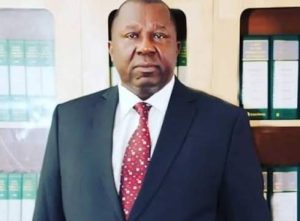 What A Demeaning Unprofessional Conduct By Chief Umeh Kalu, SAN!
Respect accorded to any human-being is only derivable from the person's personal behaviour and conduct. Respect, unlike fear, has never been accorded anyone on the basis of the amount of wealth or education the person has acquired. In considering a human-being, character remains the most critical.
Of course, instances abound of many wealthy individuals who are touts. In any conduct of theirs, they exhibit themselves as touts.
In the same vein, there are many well-educated but ill-mannered persons in human societies. They could be Teachers, Lawyers, Medical Practitioners, and so on. No one can be of honest behaviour if, fundamentally, one lacks good parental upbringing, not minding one's level of education.
The Legal Profession is highly respected the world over. For one to be a Lawyer, especially a Barrister at Law, it is always taken for granted that such a person must have diligently and strenuously passed through crucibles of strict self-discipline and high moral latitude. A Lawyer, no matter how wretched he considers himself to be, is expected to be of very high moral standard. That is why the University from where he graduated attests to the fact that he has been found worthy both in Character and Learning.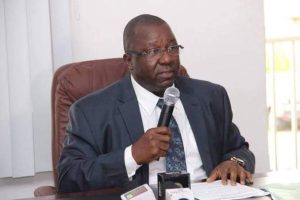 A former Attorney-General and Commissioner for Justice of Abia State, Chief Umeh Kalu, SAN, is not only a Lawyer and Barrister at Law, he is a Senior Advocate of Nigeria, SAN and also a Life Bencher.
By every standard, Chief Umeh Kalu, SAN, should be an embodiment of good moral parental and professional upbringing. On no known account should Chief Umeh Kalu, SAN, be associated with pettiness of infantile tendencies for fraudulent behaviour or conduct. Where that happens, it would be an embarrassing disgrace to the Legal Profession and, particularly, the Body of Benchers.
It is, therefore, disheartening and totally shameful that Chief Umeh Kalu, SAN, probably due to man's unrestricted insatiability for material gains, desperately wanting to be appointed for the umpteenth time as Abia State Attorney-General and Commissioner for Justice, decided to disrobe himself of every moral accolade that a Senior Advocate of Nigeria should have.
Yesterday, Tuesday 13th June, 2023, at Abia State Election Petition Tribunal holding at the Premises of Umuahia High Court, after Governor Alexander Otti had woefully failed in his unlawful dictatorial desire to keep the Tribunal in the Government House just to primitively and crudely harass, intimidate and humiliate Members of the Opposition in the State, Counsel conducting proceedings in the case filed by PDP and PDP Governorship Candidate, Chief Okechukwu Ahiwe, C O Nwaogu Esq, informed the Tribunal that Petitioners were yet to be served with Reply by the Independent National Electoral Commission, INEC. Counsel to INEC, however, said the Reply had been filled since 6/6/23 and expressed surprise that the Petitioners have not been served as at date.
At that point, 2nd and 3rd Respondents; Labour Party and Alexander Otti, accused Petitioners of 'lack of diligence'. In the beautiful tradition of Legal Profession and Practice, arguments and counter arguments ensued, whereupon Nwaogu Esq narrated efforts and trips made to Abuja to no avail in search of Reply by INEC.
However, upon investigation by the Tribunal, Assistant Secretary of the Tribunal, through their records, revealed that 'Chief Umeh Kalu, SAN, came and collected Petitioners' copy and undertook to serve Petitioners'. The question here is, when did Chief Umeh Kalu, SAN, become a Bailiff?
As though that fraudulent intention was not enough for Chief Umeh Kalu, SAN, the Assistant Secretary 'revealed an endorsement which purported to show that one Chika Gabriel Nwafor who claimed to be a Litigation Officer at No 76 St. Michaels Rd, Aba signed for service'.
Upon the above revelation, Counsel to Petitioners observed that Chief Umeh Kalu, SAN, is not Counsel for INEC and thus could not undertake service on her behalf. The Petitioners also made it clear that there is no human-being by the name, Chika Gabriel Nwafor, either in their Chambers at No 76 St. Michaels Rd, Aba or even in the whole building housing their Chambers.
It only took experience, wisdom and justice in Chairman and Members of the Tribunal to rule that the Petitioners should be properly served and, consequently, adjourned to Wednesday 21st June, 2023 for pre-hearing.
The whole objective in the fraudulent act as perpetrated and almost nearly perfected by Chief Umeh Kalu, SAN, by unlawfully signing for, collecting but withholding in total absurdity a very critical document meant for the Petitioners, was to falsely create the impression that the Petitioners were not diligent in the pursuit of their case. Of course, the consequence of proof of lack of diligence is dismissal of petition.
Centre For Equity And Eradication Of Rural Poverty condemns this fraudulent misdemeanor of a supposedly Senior Advocate of Nigeria and a Back Bencher in the person of Chief Umeh Kalu.
Such conduct as exemplified by Chief Umeh Kalu, SAN, in this instance is obviously antithetical to the Nobility and Prestige of the Legal Profession and, definitely, inimical to the Rule of Law and Growth of Democracy.
Therefore, in order to serve as a deterrent to other highly placed Professionals in the mould of Chief Umeh Kalu, SAN, who believe they can cut corners through fraudulent manipulations, Centre For Equity And Eradication Of Rural Poverty most respectfully calls on the Legal Practitioners' Privileges Committee as headed by the Chief Justice of Nigeria to investigate the fraudulent conduct of Chief Umeh Kalu and whoever that connived with him to enable him sign for and collect a document that should not have been signed for and collected by him. Such conduct as shown by Chief Umeh Kalu, SAN, should not be a description of any Lawyer, not to think of a Senior Advocate of Nigeria, SAN and a Back Bencher.
Sir Don Ubani; KSC, JP
Executive Director.