The Economic and Financial Crimes Commission (EFCC) has summoned three ministers in the outgone Muhammadu Buhari administration for questioning, according to a reliable source close to the anti-graft agency.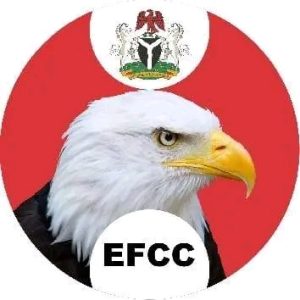 The source, identified the former ministers as those of Justice, Abubakar Malami, SAN; Aviation, Hadi Sirika; and Humanitarian Affairs, Disaster Management and Social Development, Sadiya Umar Farouq.
"The three ministers are expected to report at the EFCC Head Office in Abuja anytime from today, June 13, to answer questions in connections with allegations contained in petitions against them," the usually reliable source disclosed.
Since the life of the Buhari administration expired on May 29, two of the prominent players have become guests of the EFCC. First was erstwhile Minister of Women Affairs, Mrs. Pauline Tallen, followed by former Governor of Ekiti State, Dr. Kayode Fayemi.
Hadi Sirika for instance has been in the news for the past two weeks based on allegation of fraud surrounding his dealing towards the lunch of Nigeria Air which later turned out a National embarrassment.
Nigerians are of the opinion that the Anti – graft agency should have invited the Aviation Minister, Sirika these past weeks but are seen to be reluctant to extend such invitation.
Many believe that EFCC invitation is coming late and her reluctance in inviting the ex – minister before now must have been influenced by his connection with the high and mighty in the country.
A source close to EFCC said the invitation of Sirika is in his terms " To fullfil all righteousness " as the agency may be doing so to please some Nigerians not that he would be made to face the law.