Unknown gunmen have attacked members of police Rapid Response Squad along Umuode/Isiahia in Osisioma Ngwa LGA.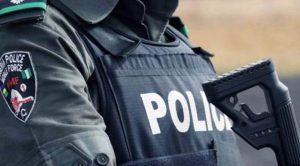 According to a reliable source that contacted Newsmirrorng, the incident happened a while ago and other members of the squad flee while the other person was killed . The rest of the squad run away living the corpse and the security vehicle.
The unanimous source also warned passers-by to be cautious of the road as insecurity is high.
Recall that last month, a Labour Party Chieftain was beheaded at Uturu Isiukwuato LGA