The Nigeria Labour Congress (NLC) and the Trade Union Congress (TUC) has issued a 5-day ultimatum for the redeployment on the Commissioner of Police in Imo State.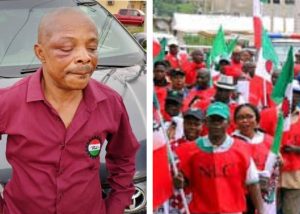 The ultimatum is a response to the attack on the NLC President, Joe Ajaero, in Owerri, the Imo state capital yesterday.
The Organised Labour made this call in a press briefing in Abuja, the Federal Capital Territory today.
They also demanded the arrest and prosecution of the Special Adviser to the Imo State governor, Hope Uzodimma, on Special Duties, threatening to embark on a nationwide industrial action if there demands are not carried out.
The union leaders are accusing the Imo State government as well as the police for being responsible for the attack on the NLC leader.
However, both the police and the state government had denied every allegation against them in their separate responses today.
Ajaero was arrested in Owerri, the capital of Imo State on Wednesday during a protest by workers in Imo State over an alleged "serial and habitual abuse and violation" of their rights by the state government.
Police said Ajeoro was taken into custody for his protection, but the NLC said he was brutalised after his arrest.
Commenting on the issue at the State House in Abuja yesterday, the Governor of Imo State, Hope Uzodimma, denied the allegation of orchestrating an attack on Ajaero, saying it took his intervention before the NLC leaders in his state who were suspended and replaced with the caretaker committee were reinstated.
Uzodimma accused Ajaero, an indigene of Imo State, of involving in local politics.
The attack on the labour leader has been condemned by some Nigerians including the presidential candidate of the Labour Party in the 2023 elections, Peter Obi and human rights lawyer, Femi Falana.
According to Obi, the attack on Ajaero says a lot about the state of affairs in our country today.
Falana faulted the police account on Ajaero's arrest, asking the Inspector General of Police Kayode Egbetokun to investigate and ensure the prosecution of the police personnel who brutalised Ajaero.
Also reacting in a statement today, the Petroleum and Natural Gas Senior Staff Association of Nigeria (PENGASSAN) described the attack on Ajareo as an existential threat to the trade union movement in Nigeria.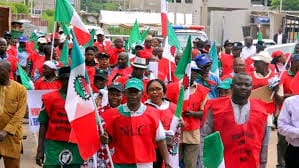 PENGASSAN also described the attack on the labour leader as a blatant violation of human rights and an assault on the principles of democracy, freedom of expression and association.