Family of Nkem Owoh announces burial arrangements of actor's 24 year-old daughter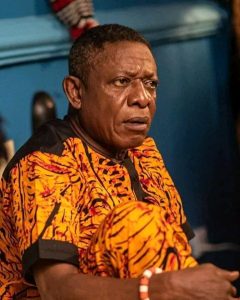 Veteran of Nollywood Nkem Owoh a.k.a Osuofia announces the burial of his daughter Kosisochukwu who died on June 28 after a brief illness.

According to a poster shared online and outlining the 24-year-old's funeral details, she would be laid to rest on August 24.
Nkem Owoh loses 24 year old daughter, announces burial arrangements
Veteran actor, Nkem Owoh, Osuofia. Photo source: Google
In accordance with the flyer, Osuofia's deceased daughter will be laid to rest in their town in the state of Enugu. Osuofia hid the heartbreaking tragedy from his followers and fans, as can be seen by looking through his Instagram page.
Many fans and social media users have sympathized with the family as they send in their messages of condolences.
See the poster below.