Tragedy struck Ankpa Local Government Area of Kogi State, Nigeria, as the community mourns the loss of 10 of its indigenes in a devastating bus accident. The incident occurred today, November 18, 2023, along the Ayingba road. The sudden and unexpected loss of these individuals has left the community in shock and deep sorrow.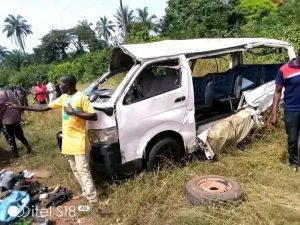 The victims, whose names are yet to be released, were ordinary individuals going about their daily lives, unaware that it would be their last day on earth. They were sons, daughters, parents, and friends, whose lives were abruptly cut short in this unfortunate accident.
As news of the tragedy spreads, the community of Ankpa and its surrounding areas are coming to terms with the loss, paying tribute to the departed souls and offering their condolences to their families and loved ones. The entire community is united in grief, mourning the untimely passing of these individuals who were an integral part of their community.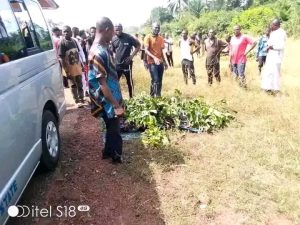 Furthermore, it is a time for reflection and a reminder of the uncertainties of life. The tragic accident serves as a poignant reminder that life is fragile and unpredictable. It underscores the importance of cherishing every moment and valuing the presence of our loved ones.
In the face of such a devastating event, it is only natural for people to seek solace and find refuge in their faith. Ankpa and its surrounding communities should come together in prayer, offering support to the families of the victims and seeking strength and comfort during this challenging time. Prayer can provide solace, healing, and the courage to move forward in the face of adversity.
As the community mourns the loss of these 10 individuals, let us remember them with fondness and honor their memory. May their souls rest in peace, and may their families find comfort and strength in the embrace of their community and the prayers of those around them.