Barely four months to the 2023 general elections and three weeks after the electoral umpire, the Independent National Electoral Commission (INEC), blew the whistle for campaigns to begin, Nigerians, particularly the youths appear to be singing a new song. They appear poised to change the narrative from the usual selection or election of old, spent political forces to electing young, vibrant, competent and energetic leaders.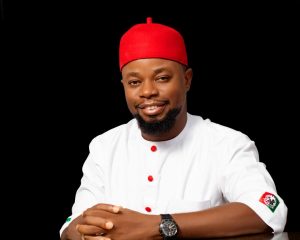 They appear to be saying that they are tired of the ruling All Progressives Congress (APC) and the Peoples Democratic Party (PDP), which had occupied political positions in the country since 1999 when the military left the political stage. Their anger stems from the fact that nothing seems to be working in the country; a situation that has led to mass movement of Nigerians to Europe and America in search of greener pastures.
They seem to have found succour in the Labour Party (LP) and its candidates in various positions, ranging from the president to the state Houses of Assembly seats.
Close watchers of political developments in Nigeria agree that the kind of mass movement which Nigerians, particularly the youths, are leading using the LP as a platform to enthrone a new set of leaders, comprising mainly the young people, has never been witnessed in Nigeria.
In Abia South senatorial zone, the candidate of the LP, Chinedu Onyeizu, is the man to beat. Not only is he basking in the euphoria of the youth movement which is spreading like a whirlwind, he also parades such intimidating credentials that unsettle his opponents.
Analysts have listed the factors that are working for him to include age, competence, integrity and sound education. Born on November 23, 1980, the 42-year-old Onyeizu would be squaring up against politicians in their 60s and 70s.
A native of Abayi-Ohanze village in Obingwa Local Government Area of Abia State, Onyeizu, an engineer of international repute, had contested for the same seat in 2019 under the All Progressives Congress (APC) but lost to old politicians.
In 2023, the game has changed. Nigerians, including the people of Abia South are searching for young, fresh and intellectually sound Nigerians to be elected into various political positions.
Close watchers of the unfolding love for the LP and its candidates across Nigeria, are saying that Onyeizu's opponents who are experienced in the game are already jittery over his general acceptability and growing popularity among the youths and even the old. So, why would a young man like that, with little or no political experience, become such an instant factor to reckon with in a race that parades old political war horses and known moneybags?
So many factors could be adduced for this. He is young, brilliant and eager to make a difference when it matters most.
A 2002 Petroleum Engineering graduate from the University of Technology, Owerri (FUTO), Imo State, Chinedu equally finished with Distinction for his MBA degree at the Massachusetts Institute of Technology, USA, where he also became a Sloan Fellow.
Apart from his exploits as a National Youth Service Corps member in Bayelsa State in 2006, Onyeizu was also recognized as the Best Young Engineer in West Africa by PENWELL Petroleum Group, a UK based organization during the 2006 Offshore West Africa Conference in Abuja. He developed and presented a GIS model that is capable of detecting and transmitting real time data on vulnerability of the environment to spill in a Niger Delta oilfield.
He has worked with the Petroleum Trust Development Fund (PTDF) as a research associate, where he was decorated as the best young engineer by PennWell Petroleum Group, UK. He has also worked with Chevron Nigeria Limited as a reservoir engineer, where he rose through the ranks; occupying leadership positions, with increasing management responsibilities.
The thinking in some quarters is that given his background and track records, coupled with the massive support the LP is getting from Nigerians, as well as the youths' unshakable resolve to enthrone a new set of leaders that will be competent and empathetic to the plight of Nigerians, his opponents are already losing sleep.
It is also believed in certain quarters that his vision and potential inspire and attract the youths, young adults, the aged and even the grassroots who have been deceived for long by the so-called experienced politicians and moneybags.
Today's voters, especially the youths who feel betrayed, are no longer gullible. They are smart and politically active, and for them, the Abia South Senatorial election in 2023 will be a battle between the political deadwoods and the vibrant youths who are ready to hit the road running. They know what is good for them and are no longer ready to be deceived by the same set of leaders that have used them to fly high for years but have nothing tangible to offer the common people at the grassroots. And Onyeizu and his party, the LP, have come to represent this new narrative which the youths are yearning for in 2023