There was uproar in Abia State on Thursday, 17th August, 2023, as the Attorney-General and Minister of Justice-Designate, Chief Lateef Fagbemi, SAN, showed up in court at the Abia State Election Petition Tribunal holden in Umuahia the Abia State capital.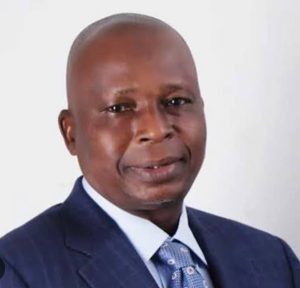 Mr Fagbemi is the lead counsel to Mr Alex Otti in the cases brought by both APC and PDP challenging the declaration of Mr Alex Otti as winner of the March 18 2023 governorship election in the state.
Although Mr Fagbemi did not announce his appearance, his presence in court and his sitting with Mr Alex Otti's lawyers was interpreted by some lawyers present as a "needless attempt to intimidate members of the tribunal", and sent shockwaves among those present.
"After being nominated by the President of the Federal Republic of Nigeria, screened, cleared and confirmed by the Senate of the Federal Republic of Nigeria to serve as a Federal Minister, and having been assigned the portfolio of Attorney-General and Minister of Justice of the Federal Republic of Nigeria, one thought that Chief Lateef Fagbemi ought to know that he can no longer show up in court for private cases in which he has interests like that of Mr Otti", one of the lawyers present quipped.
Another lawyer wondered "why Lawmakers appointed as ministers by President Bola Tinubu had to quit their former roles to attend Senate screening and focus on the job ahead but Fagbemi chose to cling to a private matter he was handling in court thereby casting doubts already about his impartiality as Minister of Justice. This is obviously a move to intimidate members of the tribunal".
In their own reaction through a statement signed by its Convener, Comrade Ukachukwu Chinonso and the Secretary-General, Comrade Mrs Maria Nwokoma, and made available to the media in Umuahia, the Abia Renaissance Movement, ARM, said, "Having accepted public service, we wonder why Mr Fagbemi should still concern himself with private matters.
"It is obvious that since Mr Alex Otti sensed that the plethora and quality of evidence against him at the tribunal were too weighty, he has resorted to doing everything possible to intimidate the judiciary, armtwist witnesses and misrepresent INEC.
"We urge members of the panel to remain forthright and neither be swayed nor intimidated by an appointee when they enjoy the full support and protection of the Nigerian Judicial Council, NJC, which is the only Body they are answerable to in the discharge of their duties.
"We call on Mr President, Asiwaju Bola Ahmed Tinubu, to call Mr Lateef Fagbemi to order and not allow him bring opprobrium to his administration that is still trying its best to solve the myriads of problems afflicting the nation", the statement concluded.