It is obvious that Chinedu Onyeizu does not even know what his lawyers were doing in his matter.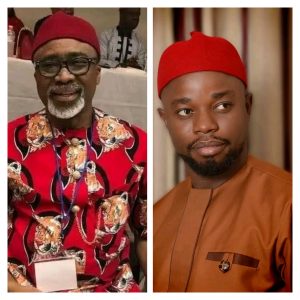 1. He did not claim to have won in his original petition. He asked for rerun in 344 units in 3 local governments.
2. From his own results that he got from INEC and submitted with his petition it was found that all results he claimed were not there in the 334 units were actually there except 34 units. Since he submitted the results himself it means he only could dispute 34 units.
3. His own lawyers goofed by not applying for pre-trial notice thereby falling foul of section 18 of the electoral act.
4. He admitted this fatal blunder but came to ask for leave to remedy it when the time had elapsed.
5. His lawyers also goofed by getting someone whose name was not submitted as part of his counsels to sign his response.
Meaning that it was an interloper in the eyes of the law. Even a layman knows this. That's why he claimed that his legal firm "may" have employed someone newly. In order words he knows how fatal it is and thinks he can deceive the public.
6. Knowing how fatal his blunders have been to his case, he came to court to openly accuse the judges of being compromised even though he knew they were a replacement tribunal and had just arrived. Simple case of gra-gra thinking the judges would be intimidated by such childish accusation.
7. The tribunal threw out his petition as a waste of time of the court due to the fatalities in his case having admitted to non service of the pre trial notice and using a non-registered person to file his brief.
8. Instead of being chastised and knowing he had come to the end of the road he still goes about insisting that he will "recover his mandate" on appeal. Just to deceive all those he had been boasting to that he has something up his sleeves and see if they could still fund his delusion.
9. It's already the end of the road for him and the painful thing is that he and his family including his father still wallow in this self delusion.