Two weeks after the murder of the Divisional Police Officer of Ahoada Division, Mr Bako Angbashim, a Superintendent of Police, Odiemudie where the incident happened has remained deserted.
Angbashim, a gallant police DPO, was killed and his head and private part cut off in Odiemudie in Ahoada East Local Government Area of Rivers State by cultists terrorizing Ahoada communities.
The area has been under the strong grip of dare-devil-minded cult leaders for over 13 years without any form of 'saving grace.
Prior to the murder, the 14 communities of Akoh Kingdom in Ahoada had suffered development setback based on the reign of successive cult leaders that have stifled residents following the reign of terror.
It was gathered that cultism and cult killings had started in the area around 2010 and that more than 100 people may have been murdered within the period.
The cultists that operated in the area, knowing the power of the media, had reportedly warned residents not to relate any of their activities to the media or the police.
As a city under the full control of cultists, anyone who reported any crime committed by the cultists to the police or makes comments on it in the media is immediately declared wanted and subsequently killed or had his home destroyed.
To many residents, the murder of Angbashim is the Deux ex Mechina, God of Machine, that has come when it became totally hopeless to his protagonists, the communities of Akoh Kingdom.
Prime suspect
Following the gory murder, the governor of Rivers State, Sir Siminalayi Fubara, had declared the prime suspect, Gift David Okpara Okpolowu, a.k.a. 2Baba, wanted and placed a N100 million bounty on his head.
Fubara had also suspended His Majesty, Eze Cassidy Ikegbidi Eze Igbu Akoh II, indefinitely for alleged acts of complicity, opining that the traditional ruler ceded control of his territory to prime suspect David Gift and his gang to freely operate and carry out their criminal activities.
Three Saturdays ago, Ikegbidi, and six other persons were picked by the police and detained over the murder.
It was gathered that the community, Odiemudie, where the incident happened has been deserted and that security personnel had burnt many houses in the area believed to be linked to the persons fingered in the killing.
But, residents of Akoh Kingdom say the development has brought to spotlight the level of criminal activities going on in the area public, calling on government to restore sanity in the area.
Cult boys killed our helper – Obodokwe
Ogonor Obodokwe, a leader in Odiemudie, cried that the cultists killed their helper, Angbashim, adding that the community is deserted.
Obodokwe, a former Youth President, said cults had been in control of Odiemudie and chased away anyone who would not want to obey their rulership, adding that he resigned his position as President of youths of Odiemudie and ran to another community for his dear life becausee of the cultists.
He regretted that the DPO that was brought to restore peace in the area was killed in a mindless manner, urging the police to make every necessary effort to get the cultists in the interest of sanity in the area.
Obodokwe said: "For more than one year I no longer live in my community because of cult activities. I become uncomfortable with the daily developments, so, I have to leave the community for good. I relocated to another community for more than one year now.
"What they are doing there (Odiemudie) is not the kind of life I want to see; I had to leave. What is happening in my community now, I am not happy. What those cult boys did is not good at all.
"Somebody that came to help us make peace, they killed him; such act is not good at all. I am not happy right now. I am confused with the whole thing."
' I abandoned reign'
Obodokwe said he left his office vacant as Youth President because of the cultists, adding that over 10 persons had been killed in Odiemudie allegedly by 2Baba and his men.
"I have not been attacked before by the cult boys because, as a graduate, I have always applied wisdom and diplomacy in dealing with them. I tried till to live with them. But by the time I left the community, my tenure as Youth President had not expired, I decided to leave because I was not comfortable with what was happening.
"It is a long time these boys started terrorizing our communities. Sometimes, it will be as if they are tired, later they will surface again. They have killed many people since these things started. I cannot even count or remember the number of people that have died. I advise the community to work with the police to fish out those boys."
' *Reign of cult generals'*
The Youth President of Akoh Youth Congress, Comrade Richard Igbo, disclosed that the cultists in the area would only allow you freedom to live when you are in their support, stating that anyone who criticized them always had himself to blame if they are not killed.
Igbo noted that the Ahoada had fallen under cult disturbance with the reign of one General Igbudu, who died years back in an accident while chasing travelers whom they wanted to kidnap on East-West Road.
He said one General High-Tension had taken over and killed many people before he was arrested by security operatives, adding that 2Baba took over and worsened the terror of cultists in the area.
Igbo said: "We have come out openly and condemned the act. We are not happy that such thing happened in our area. We equally thank government and the state police command for their quick response.
"You can only be in the community when you are in the good books of the cultists; maybe you have not said anything against them. If not, they will come after you.
"So many persons who criticized them have been killed. We pray that government sustains this move to track them down so that we can have lasting peace in that area.
"It has been from one General to another. They have had one famous General Igbudu, General High-Tension, this era is General 2Baba. General Igbudu died in an accident with some of his guys. That was how we had peace, but soon General High-Tension came on board. He was trailed by security operatives and arrested and did not return, then 2Baba came."
Community was to honour Angbashimas best DPO
Igbo said that SP Angbashim had come and restored peace in the area, regretting that the people of the area had planned to give the DPO an award of honour for chasing cultists out of the area before the worrisome incident.
The Youth President said each of the 14 communities in Akoh Kingdom had lost 10 people, stating that only in the area of 2Baba that more than 30 people had been killed.
He said: "SP Bako during his short stay made the area habitable. We were even planning to give an award by December. Before he came, you could not move an inch without being harassed. They robbed people and kidnapped at will.
"In my own community alone Ogbo, they killed many people. There is no community in Akoh Kingdom that you cannot count up to ten persons they have killed. Akoh Kingdom has 14 communities. You can imagine that.
"Within the era of 2Baba alone, over 30 persons have been killed in this area. In Abarikpor community alone, they killed over 15 people. This is the right time to reposition things and make Akoh Kingdom work."
Police burn houses in search of killer-cultists
The community leader said the security personnel deployed in Akoh to fish out the killer-cultists burnt down many houses in the process.
He said: "For now, it is only Odiemudie that residents are no longer at home. The security agencies have burnt so many houses. You cannot see anybody there now.
"I have advised the youth leaders to report whatever suspicious move around to security agencies so that those who are innocent can be free to live and operate."
*Cultists stop building of security post*
Igbo bemoaned that the Chairman of the local government area had started the construction of a police post in Akoh Kingdom, but that the cults stopped the project.
He said: "The local government Chairman had planned to build a security post in that zone, but they stopped it. This time, I am calling on the Inspector General of Police to support that move by the local government Chairman and approve the application.
"They have laid the foundation, but these boys did not allow the project to continue. The boys stopped the project. They vowed to kill anyone they see around the project area. If they can have the effrontery to kill whole DPO, then what will they not do? You can imagine the kind of weapons they are brandishing.
"They call people at will to give them money and, if you don't, they will come after you. We are calling on the IGP to send a tactical team to the area so that these boys will not have that space to operate again. As a body too, we have decided to form a vigilante group that will be interfacing with security agencies."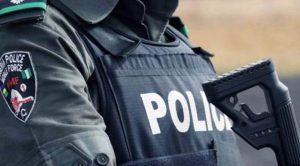 The Civil Society Organisation in Rivers State has, meanwhile, called on security operatives deployed to Ahoada to maintain the rules of engagement in the search for the killers of SP Angbashim.
The Chairman of CSO in the state, Enefaa Georgewill, urged communities to liaise with the police to fish out criminals amongst them, adding that the cultists have connection and are empowered.
Georgewill said: "These boys have strong intelligence. From what we gathered, these boys have some elites that are even giving them cover because they use them during election.
"Community people should cooperate with security agencies and then security agencies too should use their intelligence not to infringe on the rights of innocent citizens.
"We raised questionnaires around to the people within that area and we realised that these boys are involved in illegal refining of petroleum products. They are also very powerful during elections. Politicians use them during elections. As a result of these they are very emboldened.
"They have resources; they have certain level of relationship with elites. This is the reason we are saying that the police should use counter intelligence and not about force. They should use high intelligence to get the right people that have committed this crime.
"Rules of engagement should be observed on the part of the police. The intention should not be like a vendetta but a push to actually fight crime. But this gallant officer that was gruesomely murdered will get justice and the society will also get justice."
Georgewill criticized the Commissioner of Police in the state, Nwonyi Emeka, for disclosing that the late DPO had played into the hands of the cultists.
Recall that Emeka had said the DPO was invited by the cultists that they were ready to drop their arms and embrace peace, and that the late SP had gone to meet with the cultists before he was killed.
Georgewill said such disclosure may affect the ongoing investigations, adding that those who initiated the process should be exposed and investigated.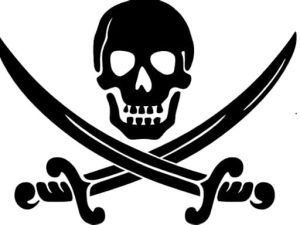 He said: "I may not have privileged security information because I am not a security person, however, we ask the Commissioner of Police to tread cautiously.
"In my own opinion, he is in a hurry to come out with a statement like that. These criminals are highly connected and we stand by it. As a result, those who are benefitting from their atrocious act may want to use their positions to influence the outcome of the process.
"Therefore, the police commissioner, whom I believe should be more pained than any other persons because he lost one of his most gallant officers, should be circumspect, should not be in a hurry.
"Caution should be observed so that he will not jeopardize the whole process. The dead man is not here to speak for himself and in any case the CP did not tell those who initiated the process.
"There is no way you will tell me that the DPO will go on such mission without any negotiation. It is either the local government Chairman or a royal father or a notable CSO appointed by the local government in the area must have facilitated it. This is the reason the CP should not be in a hurry."
However, the Police Public Relations Officer in Rivers State, Grace Iringe-Koko, a Superintendent, said security men mobilised in the troubled were still in search of the cultists.
Iringe-Koko, when asked if any of those policemen that went with Angbashim in search of the cultists were arrested, said police were not ready to release such information at the moment.
She said: "We are still on the issue at Ahoada. People have been arrested, but there is information we are not ready to release now. None of the people arrested has been released."