Emotions were let loosed on Thursday when a widow, 49 year old Dorothy Dike and her son, Osinachi Ndukwe, wept openly as they begged for price reduction while their only vehicle bought at the rate of N1.8.million on hired purchase was being auctioned for N450,000, by Lagos State Government through its Ministry of Justice and The state Taskforce, organised the public auction of over 134 abandoned and forfeited vehicles, at Lagos State Task Force' headquarters, Alausa, Ikeja, where a crowd of auctioneers, agents, buyers and vehicle owners tried to outwit one another.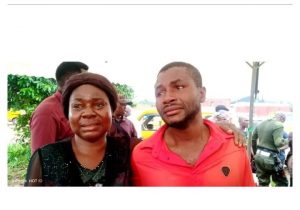 According to Osinachi: "The bus was three months old and I had remitted N300,000 when I drove against traffic in Cele area and the bus was impounded.
"Not only that, I was sentenced to three years imprisonment which I completed recently but before the completion, information reached me that my three years old daughter was ill due to lack of fund and before I completed the jail term, I got information that she had died.