Ukwa West Chapter of the All Progressives Congress, APC, in Abia State, has thanked the President of the Federal Republic of Nigeria, His Excellency, Senator Bola Ahmed Tinubu (GCFR) for appointing Chief Eruba Dimgba as Abia Representative on the Board of Niger Delta Development Commission..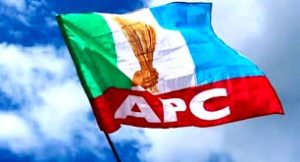 The party expressed their profound gratitude in a recent meeting of the LGA Chairman and Ward Chairmen and other critical stakeholders of the party, they described Eruba as
a leader who has an unflinching belief both in the party and the present administration and has the capacity of unifying and solidifying the party in Ukwa and far beyond.
In a communique jointly signed by the Party's State Assistant Secretary, LGA Party Chairman and 10 Ward Chairmen, the party Chairmen who could not conceal their joy over the appointment of Eruba, further described the later as a "humble son of Asa and a sincere party man who have trailblaze his path in honesty and sincerity.
"We cannot hide our happiness. The appointment of Chief Eruba has brought enormous joy in the LGA and the entire state", they said, as they expressed their believe in the leadership of the present administration.
Highlight of the meeting was the adoption of Dimgba as the leader of Ukwa West LGA in a motion moved by Engr Uruakpa Sterling and seconded by the Elder Uju Nwarie.