The autopsy results have brought a crazy twist in the case of the Uniport boy that allegedly killed his lover at NTA road.
The boy has maintained that he found the girl lifeless in the morning. However, the autopsy results show that a certain very sensitive body part is missing in the girl's body. The family had to bring in their own pathologist to join the one provided by the government and they both confirmed that the missing body part was done by a specialist as it was professionally removed.
This revelation has led to more investigations that may lead to more arrests soon.
There are certain revelations I won't make until the official statement by the police. They are scary and you won't believe the twist.
We have seen several cases swept under the floor. We urge the Nigerian police to do justice in this case.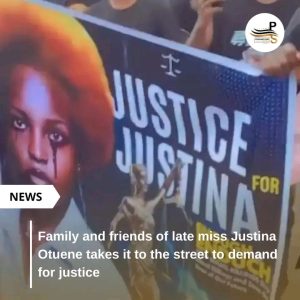 Yesterday in Port Harcourt, Rivers family and friends of late Miss Justina Otuene takes it to the street to demand for Justice.
The family and friends of 21 years old late Miss Justina Otuene who was br¥tally k!lled by her boyfriend Damian Chinaemerem Okoligwe on 25th October, 2023 held a peaceful protest today, 10th November, 2023 seeking for justice for the victim.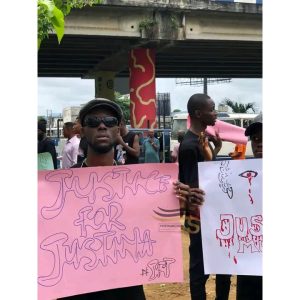 They were met by the commissioner of police who assured them that the k!ller will be brought to book and justice will be served.