EU, AU, ECOWAS express concern over ex-president's poor condition in detention
The United States and the Economic Community of West African States (ECOWAS) yesterday warned the junta in Niger Republic that it would be held accountable for the safety of ousted President Mohamed Bazoum, his family, and detained members of the government.
Secretary of State Antony Blinken and ECOWAS Commissioner for Political Affairs, Peace and Security, Ambassador Abdel-Fatau Musah issued the threats in separate statements amidst reports of ill treatment of Bazoum,members of his family and politicians who were arrested after the recent coup.
European Union (EU) foreign policy chief, Josep Borrell, and Human Rights Watch (HRW) made similar allegations and called for the immediate release of the detained people.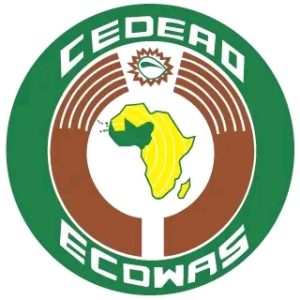 Expressing 'deep concern' for the security and well-being of Bazoum and his family,Blinken said:"We've also made clear to the military leaders that we will hold them responsible for his safety and well-being."
He hailed the efforts of the Economic Community of West African States (ECOWAS) to restore democracy in Niger. The US Secretary of State said:"We talked at some length about the way forward in Niger. And we're both focused on the same thing, which is the restoration of constitutional order."
Bazoum suffering in detention—ECOWAS official
Shedding light yesterday on the condition of Bazoum and others in detention, the ECOWAS Commissioner for Political Affairs, Peace and Security, Ambassador Abdel-Fatau Musah, said the ex-president and his son in particular, are being held under appalling circumstances.
Musah spoke on Channels Television's Sunrise Daily against the backdrop of threats by the putschists to kill Bazoum in the event of military intervention by ECOWAS.
The ECOWAS commissioner said: "We are going there, if need be, to rescue President Bazoum who is living in very terrible conditions today. He is being denied medical attention, he's being denied even access to his usual food.
"His son, who is also in detention, has lost so many kilos already. They are being held in these inhumane conditions and we cannot just sit back idle and depend on the goodwill of these people who are disrupting the democratic process in the country."
He said Thursday's communique issued by ECOWAS "made it very clear that this junta will pay dearly if anything happens to the safety, security, or the physical integrity of Bazoum, his family, or members of his government. That was clearly done.
"We are not going to hold back because they are holding the president hostage. If they dare, if they should harm him in any way, then they are going to pay very dearly for that. So, this is a tactic."
In his reaction EU Foreign Policy Chief, Josep Borrell, said:"Bazoum and his family, according to the latest information, have been deprived of food, electricity and medical care for several days" while Human Rights Watch (HRW) said it spoke to Bazoum, his doctor, his family lawyer, a former communications adviser and a family friend on Wednesday and Thursday.
The organization quoted Bazoum as describing the treatment of him, his wife and their 20-year-old son as 'inhuman and cruel'.
"I haven't had electricity since August 2 and no human contact since August 4. I'm not allowed to receive my family members (or) my friends who have been bringing food and other supplies to us," he also said.
"My son is sick, has a serious heart condition, and needs to see a doctor. They've refused to let him get medical treatment."
The ECOWAS commissioner had a similar warning for Russia on the situation in Niger.
He said ECOWAS would hold Russia to account should the Wagner Group, a private military contractor of the Eastern European nation, violate any one's human rights in Niger.
"The Wagner Group, apparently, is in Mali today. The Malian government says this is an agreement between them and the Russian Federation," Musah said.
"We want to take them by their word, which means any sort of action that infringes on human rights or yeah, or devastation in our region by these private military contractors, we are going to hold the other countries of our region responsible for that."
Asked if he was referring to Russia, the ECOWAS official said: "That's Russia — (we will hold them) responsible, diplomatically. The West African region is just not Russia."
Musah stated that private military companies had been a feature of the African conflict scene for years.
"Private military companies were involved in Sierra Leone. They were involved in Liberia during those civil wars, long ago. And even recently in the global conflict, there has been the use of private military companies," he said.
AU:Bazoum's ill treatment unacceptable
The Africa Union (AU) said "such treatment of a democratically elected president" was "unacceptable".
The union's chairman, Moussa Faki Mahamat ,in a statement, said Bazoum was being held in "worryingly poor conditions."
"Such treatment of a democratically elected president is unacceptable," he said.
*He pledged AU's support to ECOWAS in its response to the coup in Niger.*
Mahamat also reiterated his call for the immediate release of ousted Nigerien President Mohamed Bazoum and all members of his family and government.
*Ivorian President brands Niger coupists terrorists*
President Alassane Ouattara of Côte d'Ivoire,speaking on the sidelines of Thursday's summit of ECOWAS on the stalemate in Niger said he considered the coupists as terrorists.
But he stressed that the organisation's decision to put a force on standby to end the military rule in Niger should not be reduced to Nigeria vs Niger issue.
He said: "ECOWAS cannot accept this. This is not a matter of Nigeria against Niger. Not at all," he said.
"The decision that we have made — and I hope that it will be implemented immediately — is a decision of ECOWAS."
"I personally consider this as a terrorist act and we cannot let this continue. We have to act."
*Senators told Tinubu war is off the table –Ningi*
Also speaking yesterday on the Niger impasse, Senator Abdul Ningi (Bauchi Central) said there must be a joint sitting of the National Assembly for the President to deploy the Armed Forces for war anywhere.
Ningi said the Senate told President Tinubu to rule out war as part of moves to restore democracy in the Niger Republic.
He said :"He has the right to ask (for permission) but the Constitution has stipulated some conditions. For him to ask the Nigerian Armed Forces to go into a war, there needs to be a joint sitting, not only the Senate but the National Assembly.
"He sent us a letter enumerating what is happening in ECOWAS and we read it and we told him point blank that war is off the table, deal with other issues."
He, however, said that the Senators commended the Economic Community of West Africa (ECOWAS) for their efforts in resolving the political crisis in Niger Republic.
"We even commended him. We said a coup is not something anyone will negotiate or we are comfortable with. There is nothing under or above the table that should attract a coup," Senator Ningi noted.
Senator Ningi is the Chairman of the Northern Senators Forum, who had earlier rejected the option of military intervention in the Niger Republic.
*War has many implications for Nigeria,rtd Col Obi*
Former Military Administrator of Bayelsa State, Colonel Edor Obi (rtd) said the decision of ECOWAS is not the right thing to do at this point.
"War has too many implications. What do they intend to achieve?"he told The Nation by phone.
He said: "One of the first principles of war is for you to define what you need to achieve. I am not clear what their mission is.
" I know they probably would want to bring back the former president by taking out the present military junta .It may be a tricky operation if we don't think through it properly. It may just become a prolonged operation that you don't plan for.
"If you talk about ECOWAS, who is going to be sponsoring and financing it? We have enough of our own internal issues right now as a country. I don't know where they will pull out troops from without creating internal gaps."
*Ex-IGP Okiro:Timing is wrong*
A former Inspector – General of Police (IGP) Mike Okiro said: "Nigeria cannot afford to go into war now. We are already suffering insurgency at the highest level in Nigeria now, how can we go and spend more money, time and waste lives outside the country.
"I know that President Bola Ahmed Tinubu is the President of ECOWAS, but then he must look inwards and see if we enter this war, what will be the effect on us. Let us put our house in order before thinking of other places."
A retired Police Commissioner Lawrence Alobi said: "The best option for me is political action and not military,because, we should not go to war with our brother country. We should try to see political solutions through negotiation. We must learn how to resolve conflict and not through war. We can start a war but we cannot end it. We should not allow any big power to push us into war. Those big powers want to sell their arms, we should embrace the ECOWAS brotherhood.
"We cannot love their country more than the people themselves. If they say that is what they want, let it be peaceful.
"The war will not do anybody any good. The war will affect Nigerians, there will be exodus of refugees from Niger to Nigeria. And we will not be able to contain it. War is not the best option for me."
Colonel Hassan Stan Labo (rtd) said: "the junta already has a cabinet and a prime minister. They have appointed seven or eight governors for all their regions. So they have moved on and building on their administrative structure.
"ECOWAS should just stop deceiving itself that they are just coupists. It should begin to see them as an administration that has taken its footing. And to get them to listen to them, ECOWAS should address them appropriately. It should get across to them, address them appropriately and then they can negotiate a fast return to democracy. They should begin to talk of a one year or one and half year programme transition period, during which they could have elections and come up with a democratically elected leader."
War will destabilise Africa, says Future Nigeria Movement
The Convener of the Future Nigeria Movement and International Constitutional Scholar, Livingstone Wechie, said a war against Niger now would not be in the best interest of Nigeria
Wechie feared that foreign military intervention could spark instability within the region.
He said:" a war today in Niger will amount to a regional confrontation and escalate further against our development. The fact that almost half of Nigeriens are Hausa speaking indicates that it may have a resistance from the northern part of Nigeria.
"It is my view as a watcher and a scholar in international constitutionalism and international Constitutional Law that the ripple effect of a standby for and a possible military intervention may plunge the entire region into an avoidable catastrophe.
"It will open the window for massive arms trade for the West. No doubt there is a struggle for control and Allegiance over Africa between Russia and China led coalition on one hand, and America, France and NATO led coalition on the other. Hence an order for a standby force is likened to a declaration of war and this sends a very disturbing signal to all interested parties.
"However, it must be stated unequivocally that it is too early in the day to resort to force in a situation where diplomatic channels have not been exhaustively explored. The question again to ask is whose interest does this military intervention serve?
"Obviously the West will be the biggest beneficiary and so both ECOWAS and the AU must watch it because the situation in Niger looks like a widely accepted development where the citizens believe it is long overdue for the status quo to be changed for the better.
"Therefore, deploying military intervention no matter the pressure from France will be a price too high to pay. The cost of a war is what West Africa cannot afford and most of the price will come from Nigeria.
*Not best of time to go to war-former CP*
A former Commissioner of Police in Imo State, Taiwo Lakanu, called for more diplomacy in resolving the impasse in Niger.
"Diplomacy is better than war.Nobody knows the outcome of war, it might escalate. There are various interests, they have countries supporting them,"
"They should be persuasive and apply more diplomacy in tackling the issue in that country. We have our own internal problems. We should learn from what happened in Liberia and Sierra Leone.We lost many soldiers in the ECOMOG war."
*Burkina Faso suspends radio station over Niger criticism*
Burkina Faso which has been siding with the coupists in Niger has shut down one of the country's most popular radio stations after it broadcast an interview termed insulting to Niger's new military leaders.
Communications Minister Rimtalba Jean Emmanuel Ouedraogo announced Radio Omega's suspension "until further notice" on Thursday .
*He claimed the action was "in the higher interests of the nation."*
The radio had broadcast an interview with Ousmane Abdoul Moumouni, the spokesman of a newly-established Nigerien group campaigning to return President Mohamed Bazoum to power.
The station is part of the Omega media group owned by journalist and former foreign minister Alpha Barry.
The Burkinabe authorities had earlier suspended the French TV outlets LCI and France24 as well as Radio Francer Internationale and expelled the correspondents of the French newspapers Liberation and Le Monde.