THE legitimacy the Supreme Court conferred on President Bola Ahmed Tinubu will remain contentious for many reasons, chief of which is that the Supreme Court was supposed to confirm legitimacy, not confer it. Nigerians chose their President in the 25 February 2023 election. Legitimacy was conferred at the polls.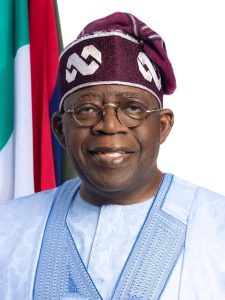 When the polls failed to produce a president, by INEC's results, the Supreme Court was to provide clarity in the disputes most of which centred on Tinubu's qualification. Allegations against Tinubu included perjuries on these:
. Name
. Age
. Gender
. Nationalities
. Parentage
. State of Origin
. Academic records, at home and abroad
Nobody in Nigeria's variegated history had arrived a critical juncture in his political ventures with these baggage. Only Tinubu could bear them with glace that made grace appear mannerless.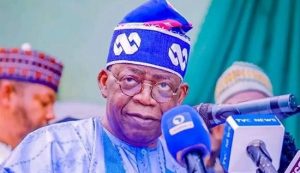 One of these issues, if a court interrogated it, could have hurled Tinubu out of the race. The courts, with judges learned in law and order, logic, over-looked them to slice legitimacy to Tinubu.
Justice John Inyang Okoro, Chairman of the Supreme Court panel that sanctified Tinubu had given a hint on the court's thinking when admitting documents from the parties. He chose Chicago State University's documents to illustrate the Supreme Court's position. "When you have documents that are coming from the same university, one positive and one negative, I don't know how we will resolve that, Justice Okoro said. Chris Uche, lawyer to Atiku Abubakar, addressed the concern. "Depositions are more effective in law than writing letters," Uche said.
The Supreme Court again cleared Tinubu on the wavering weights of Chicago. The Court seemed to have found no value in documents deposed in Chicago courts.
Never mind that Tinubu's lawyer had argued that a release of his academic records in Chicago State University would batter Tinubu beyond redemption.
"The court has done justice to all issues put up for consideration in the petitions on the merits of the law, without fear or favour. There is no doubt, with the profound judgment of today, that our electoral jurisprudence and constitutional democracy are further consolidated and embedded more indelibly in our national identity because of the diligence and undaunted professionalism of the Honourable Justices who presided over the matter," Tinubu's statement read. When you read the statement slowly, in search of something you could have missed, you realise that the piles of evidence that were trucked to court meant nothing.
Supreme Court read a judgement that at most dissolved the issues where they were supposed to be resolved. The debris are settling at the bottom of our legal "precedents". They would haunt Nigeria. Many Nigerians wanted to be surprised by the Supreme Court. They got the wrong surprise.
An obviously elated Tinubu continued, "While the verdict of today has laid to rest the agitating discourse over who truly won the 2023 Presidential election and met the constitutional requirements as laid out by law, I want to reiterate that my faith in our nation's judiciary has never been shaken, not even for a moment, because I know that our hallowed courts of law will not fail to administer justice to all Nigerians in all matters and at all times".
He has set the pace for his followers to regurgitate claims that the judgement had added a thing to Nigeria's electoral jurisprudence, a term that has fallen into unattended disrepute. They are celebrating the victory.
Here are some of the issues that attended the judgement that stuttered at the inter-section of points of law, and points of lure. Justice Okoro, berated Allied Peoples Movement, APM, whose case seemed the most unsettling for Tinubu, for filing an appeal he described as baseless, and one that contributed extra load for over-worked Supreme Court judges. Litigants, not the appointing authorities were now responsible for the work load of the Supreme Court, according to the erudite Justice Okoro.
The appeal would amount to a total waste of time and an academic exercise since the party only wanted the apex court to "state the law", Okoro ruled. APM withdrew the appeal. What was wrong in a party asking the Supreme Court to "state the law"?
Was Justice Okoro bound by Justice Haruna Tsamani's judgement on 6 September 2023 against APM at the Tribunal? APM had argued that Tinubu should be disqualified because his running mate violated the Electoral Act by being nominated also as a senatorial candidate.
"There exists no display of intention by the fourth respondent (Mr Shettima) to stand as the nominated candidate of the second respondent (Mr Tinubu) for the vice-presidential position and also the senator representing Borno Central district in the general elections of February 25, 2022," Mr Tsamani said.
"There cannot be any other interpretation in the circumstance unless there is clear intention to knowingly stand as a candidate for two elective posts in same election cycle." What is clear intention when violating the law? A candidate was nominated as a senatorial candidate. He did not resign and accepted nomination as a vice-presidential, and Justice Tsamani, who has been elevated to the Supreme Court, was discussing intention? He said nothing about Shettima's nomination being made outside the deadline for nominations.
"No person is permitted to further litigate on it in any action or proceeding. It is therefore settled and remain settled that this petition which questions the qualification and seeks to disqualify third and 4th respondents (Messrs Tinubu and Shettima, respectively) from contesting as president and vice president of Nigeria on grounds of double and multiple nominations has no substance," Tsamani concluded.
Did Tsamani mean that the matter could not be heard at the Supreme Court by stating his decision was final? Did Justice Okoro confirm that APM could not have litigated the matter after Tsamani had ruled, "It is therefore settled and remain settled that this petition which questions the qualification and seeks to disqualify third and 4th respondents (Messrs Tinubu and Shettima, respectively) from contesting as president and vice president of Nigeria on grounds of double and multiple nominations has no substance"?
In a country many live daily expecting miracles on the heels of copious hours of supplications to the Almighty, and unknown beings, some held to a last shred of hope that the Supreme Court would lift the veil on Tinubu. That is where most of the disappointments lie.
For documents that the Supreme Court would not award any value, why was Justice Okoro concerned about the conflicts they bore?
Tinubu was intentional and open about how he wanted to be President. He had said at a Lagos book launch in 2018 that power was never served a la carte.
After his December 2022 London engagement at Chatham House, he had told his disciples over a meal that, "Political power is not going to be served in a restaurant. They don't serve it a la carte. At all cost, fight for it, grab it and run with it". Was that not what he did at the election?
There were more questions about Tinubu than what he did in Chicago. His ability to graduate from Government College, Lagos, four years before it was built, sustains my interests in the President. How was that resolved beyond reasonable doubt?
*Finally…*
JIKA Attoh, broadcaster, my brother and friend, transited on Wednesday 25 October 2023. Tributes have been pouring in about the impacts he made. There would be more on this later. My condolences to his family and friends. May the Almighty rest him.
Isiguzo is a major commentator on minor issue