Police say three gunmen were killed while several others escaped with gunshot wounds after a firefight in the Imufu community within Igbo-Eze North LGA, Enugu. The men were linked to IPOB and ESN.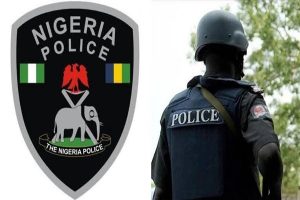 This is contained in a statement by police spokesman DSP Daniel Ndukwe on Friday.
The gunmen were overpowered by a combined team of police special forces and police operatives serving in Igbo-Eze North Police Division of Enugu command Thursday morning.
He said items recovered from the gunmen included four pump-action guns, one locally fabricated revolver gun and pistol, each with 67 live cartridges, military camouflage uniforms, suspected fabrics of IPOB insignia, objects suspected to be amulets and others.
"The combined team, in the morning hours of August 10 raided a suspected IPOB/ESN camp at Imufu in Igbo-Eze North local government area and the team engaged in a gun duel with the criminals. However, three of the hoodlums were neutralised in the ensuing gunfight, while many others escaped with varying degrees of gunshot wounds," said the police.
The statement added, "Preliminary investigation reveals that the criminals were responsible for the shooting and killing of two Neighbourhood Watch Group security personnel on July 21 at about 1:00 a.m., at Umuagama in Enugu-Ezike community. The hoodlums also made several attempts to enforce the illegal sit-at-home order in some parts of the council area recently."
The statement noted that police commissioner Ahmed Ammani reaffirmed the unwavering commitment of the force to weed out unrepentant criminals in Enugu.
"The CP further solicits the continued support of citizens while urging residents of Igbo-Eze North council area and owners of medical facilities in particular, to promptly report individuals sighted with gunshot wounds to the nearest police station," said the statement. "Residents should call the command's emergency hotlines on 08032003702, 08075380883, 08086671202 or 08098880172, or send emails to infoenugupolice@gmail.com."
(NAN)