Mohbad, a Nigerian singer, was exhumed just eight days after his burial. This disturbing development comes after Nigerians called for an autopsy to ascertain the reason of his death.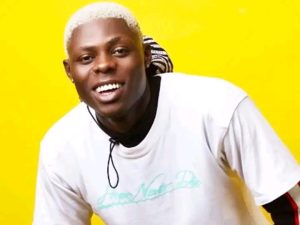 An eyewitness has described the body exhumation procedure
He reported that blood was discovered in Mohbad's coffin, prompting many concerns and scary possibilities.
While those who wished for the truth have had their wishes realized, the horrific discovery of blood within the casket has only added to the mystery surrounding Mohbad's death.
Even more disturbing, eyewitnesses reported that Mohbad's body appeared to be very fresh, despite the fact that he had been buried for 8 days.
The appearance of blood in Mohbad's coffin has sparked frenzied speculation. Some have speculated that the singer may not have been completely dead at the time of his burial. More than ever, netizens believe that a thorough autopsy is required.
Before his body was retrieved, the Lagos State Police Command established a 13-man special investigation team to look into the circumstances surrounding Mohbad's death. This action demonstrates how seriously the authorities are taking the case
Video