If there is someone one needs to meet and seek for any intellectual, professional and technical advice SenatorNkechi Nwaogu PhD CON remains the best option.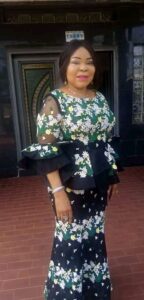 Daa Nkee as popularly called by her numerous admirers has been recently going round making the positive headlines.
The astute Parliamentarian whose is endowed with a high intellectual profile remains a trailblazer and magnanimous woman.
Daa Nkee is not someone that is after praise singing or sycophantic media hyping which according to her is a spoiler to any person in power.
She will always say tell me truth no matter how bittered it can be as far as is the truth am going to take it.
Senator Nkechi Nwaogu PhD CON, the suigeneris Pro Chancellor of the Prestigious University of Calabar has transferred her story of keeping a lasting legacy any where she have been. According to the Vice Chancellor University of Calabar, Prof. Zana Akapgu, he said" what a man can not do, a woman is doing it perfectly, for we not to dissipate our time and energy I can't Narrate all that have been achieved in this period of administrative transformation under Senator Nkechi Nwaogu PhD CON. This woman is Blessed and gifted with untapped and unharnessed potentials.
What else can i say except Mummy, Ride on. The Almighty God is with you always.
A blessed Generation is Blessed