A Nigerian man has been charged with first-degree murder after beating his wife to death over a small issue.
According to close sources, the beautiful mother of two was brutally murdered on June 8th for not bearing her husband a son. Nduibisi — her husband — felt that instead of her using "his hard-earned money" to find a solution to "their problem", she was busy spending it on stupid things, including BBLs
On that day, he allegedly confronted her about it, and a fight ensued, which led to him beating her to death and dumping her body at a hospital's entrance. However, he didn't return until a few hours later when nurses had already taken her to the morgue and asked if she was "ok". Surprisingly, he seemed not to care that she had lost her life. Nonetheless, according to neighbors, he had always been abusive since the beginning of their marriage in 2018. At one point, he allegedly forced her to abort their second child once he realized they were having a daughter again. However, she refused.
Soon after, he allegedly began intentionally hurting her by having multiple affairs with "slay queens", and out of desperation to win her husband back, Chiamaka went for a Brazillian Butt lift, which ended up being the end of her life. However, according to her family, they knew something like this was bound to happen after she allegedly convinced herself he would change despite them telling her otherwise. Painfully, they are now left with painful memories and a duty to raise the kids. I hope we all learn something from this tragic case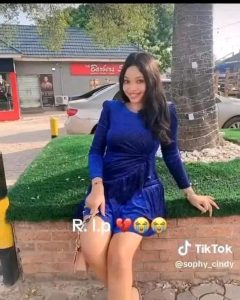 A Nigerian man, identified simply as Ndubuisi, has been accused of beating his wife, one Chiamaka Okafor, to death in Enugu state.
While specific details of the tragic incident are still unclear, it is claimed that Ndubuisi beat his wife until she lost consciousness on Thursday, June 8.
This comes just few weeks after she underwent a Brazilian Butt Lift surgery to please him, and was still in the process of recovering.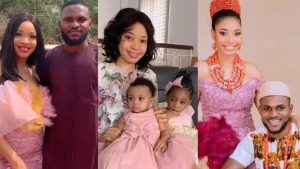 She was reportedly rushed to a hospital in Enugu for treatment but she sadly gave up the ghost. Her body was then transferred to a mortuary for further arrangements.
The suspect is said to have a history of physically assaulting his wife, with whom he shares two daughters, for not bearing a male child.
A source who spoke anonymously said,
"They got married in June 2018 but their marriage was filled with incessant ab¥se from the man. She had a butt enlargement surgery a few weeks ago and was still recovering when he beat her up as usual and she fainted.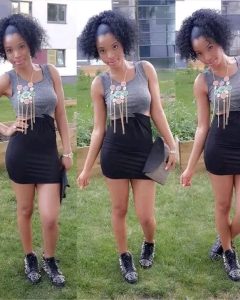 This happened last Thursday. He took her to the hospital, left her there and told her siblings to come look after her.
According to people that was with her before she died, she was bl££ding from her nose. After she died, her husband never came to the hospital until late at night after she had been deposited at the mortuary.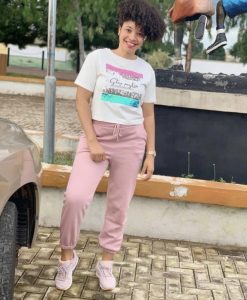 They said he usually leaves the home for months and comes back whenever he feels like. They also said she was advised to leave the marriage but she practically refused.
She underwent the BBL surgery just to please him. She was coerced into having an abortion just because it was a baby girl. They have two daughters but the man wanted a male child by all means. This is the main reason why he always abuse her."