As part of his campaign activities, the APC senatorial candidate Abia Central Senatorial candidate, Rt. Hon. Samuel today paid a consultation visitation to Senator Nkechi Nwaogu in her residence.
In his speech, Rt. Hon.Samuel Onuigbo described Senator Nkechi Nwaogu as an institution and saluted the unassailable achievements of Senator Nwaogu which cuts across banking, education and politics. In grassroots, he described her as a field Marshall which c can't be neglected. He said that he is delighted and esteemed seeing Senator Nwaogu.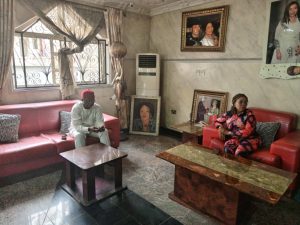 He reiterated that to prove the sagacity of Sen. Nwaogu, despite the short notice her t ability to mobilize the people vindicate that. He furthered emphasized that APC should jettison the idea of helicopter politics where party members are neglected after the election. He also highlighted his activities as a parliamentarian which include attracting of several Federal projects.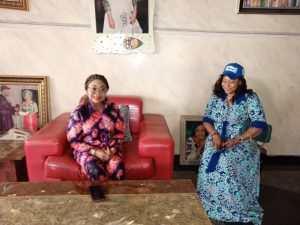 In her speech, Senator Nwaogu, said she is happy a because the victory of Rt. Hon. Sam Onuigbo at the supreme Court as victory for justice and fairness because he was part of the APC Abia Central Senatorial Primary Elections. I'm an APC member, she maintained her stand by saying, I'm an APC member, I'm working for senator Tinubu, I'm director, parliamentarian directorate South East, I'm Abia State Coordinator Tinubu/ Shettima Presidential Women Campaign Council. I'm making a clarion call for our party members to vote Senator Bola Tinubu for President and Rt. Hon. Sam Onuigbo for Senate Abia Central Senatorial district.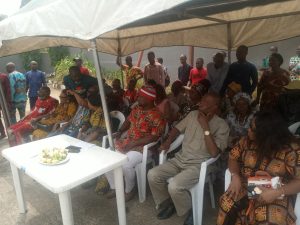 Also speaking, the APC House of Assembly Candidate for Oisioma Ngwa South Akomas Uwaoma Charles called on all the party members to massively for the APC come February 25th 2023