The immediate former Managing Director of the Nigerian Ports Authority (NPA), Hadiza Bala Usman, has revealed that former Minister of Transport, Rotimi Amaechi, ensured she was removed from the position because she did not give him a birthday gift.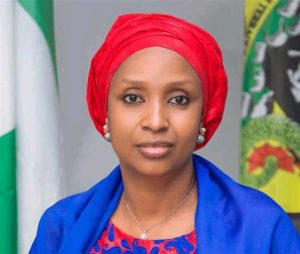 Usman, who made the revelation in her new book, titled "Stepping on Toes: My Odyssey at the Nigerian Ports Authority"  said that many notable Nigerians met with Amaechi in an attempt to resolve the issue between them shortly after she was asked to "step aside" in May 2021 but all the efforts failed.
She said that governors, Nigeria Customs Services boss, Hameed Ali and many others approached the former minister to secure her reinstatement, but he refused, citing frivolous excuses of selfishness and failure to do "nothing for him".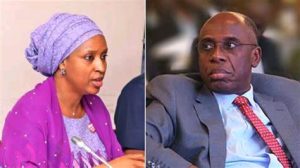 "I know for instance that Governors elected on the platform of the APC, the Progressive Governors Forum, chaired by Governor Atiku Bagudu deliberated on the issue of my suspension and constituted a committee to intervene," she wrote in the book. The Governors' team met with the Minister to discuss a resolution of the matter. He insisted that my management of the NPA had to be investigated due to the amount unremitted to the CRF [Consolidated Revenue Fund].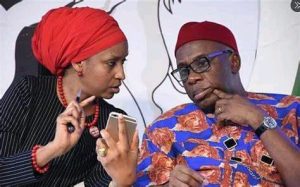 He even tried to sway the governors' resolve by suggesting that the budget of the NPA was bigger than most of their state budgets so they shouldn't bother about me. When the governors persisted, he told them that the matter was no longer just within his purview and that they may need to approach the Head of Service of the Federation.
He told another person who tried to intervene that I was so selfish that did nothing for the NPA and never even gave him a birthday present! The Comptroller General of the Nigerian Customs Service, Col. Hameed Ali (Rtd.) also made efforts to resolve the issue by intervening at various levels."