Nigeria lost N2.9 trillion to contract and procurement scams between 2018 and 2020, Olanipekun Olukoyede said yesterday during his screening by senators for the Economic and Financial Crimes Commission (EFCC) Chairman's job.
Olukoyede told the Senate, shortly before he was cleared, that a survey he conducted on 50 individuals and corporate bodies revealed the loss.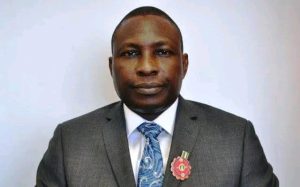 He said: "I did a survey covering 2018 and 2020 on 50 entities in Nigeria. Both human and corporate entities. I picked just one scheme, one species of fraud, which is called contract and procurement fraud. I discovered that within the three years, Nigeria lost N2.9trillion."
Olukoyede was cleared by the Senate alongside Muhammad Hammajoda, who is now secretary of the commission.
While promising a paradigm shift by his leadership in the fight against corruption, he canvassed a review of the criminal justice system.
The chairman said a review of the system would not only reduce the time spent on investigations and trials of suspects, but save the country money.
Besides, he wants the federal, state and local governments to establish a transactional credit system to discourage corrupt tendencies in the civil service.
Olukoyede, who also called for a collaborative effort in tackling corruption, stated that an average individual would steal, if given the opportunity.
He made reference to civil servants whom he accused of living in luxury homes and buying vehicles that their savings could not afford.
He said: "The time has come for all anti-corruption agencies to focus more on prevention than enforcement. Enforcement is a very strong tool in our hands and we are going to apply it very seriously.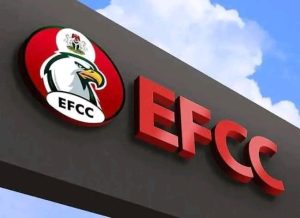 "The savings of an average civil servant in Nigeria all through his service years cannot build the type of houses they are building and cars they are riding.
"The problem we have is just like the proverbial monkey that was locked up in a cage with a bunch of ripe bananas. The owner stood outside with a cane. The monkey would either eat the bananas, get beaten and be alive, or allow the bananas to get rotten and die of hunger.
"Everyone wants to live a luxurious life and the incentives are all over the place. I will do more in the areas of blocking the leakages.
"We spend more money fighting corruption when we could have spent less to prevent it without downplaying the importance of enforcement.
"There is what we call transactional credit system. If we continue to allow Nigerians to buy houses, cars and other luxurious properties by cash because we don't have an effective credit system, 1,000 anti-corruption agencies will not do us any good and that is the reality.
"We must create an atmosphere to make sure that people have choices. If I don't steal money, can I afford to train my children in school with good standards?
"If I don't steal money, can I buy a car after I have worked for five years? If I don't steal money, can I put up a three-room bungalow in place after I have worked for 20 years?
"An average Nigerian who does not own a home, when he has the opportunity, he would steal. Even if he did not have the opportunity he would create one."
"In order to encourage our criminal justice system to work, the substance should be taken above technicalities.
"We must encourage our criminal justice system to adjudicate in such a way that it will not drag for a very long time. Prosecution should not be allowed to last for a maximum of five years from the Court of first Instance to the Supreme Court.
"The Senate can work on that very seriously. If we make the administration of the criminal justice system really work, you will see the great work the anti-corruption agencies are doing.
"I did a survey between 2018 and 2020 on 50 entities in Nigeria. When I put my figures(N2.9 trillion) together, I discovered that if the country had prevented the money from being stolen, it would have given us 1,000 kilometres of road; it would have built close to 200 standard tertiary institutions.
"It would have also educated about 6,000 children from primary to tertiary levels at N16 million per child.
"It would have also delivered 20,000 units of three-bedroom houses across the country. It would have given us a world-class teaching hospital in each of the 36 states of the country and the Federal Capital Territory.
"This is where we are coming from, this is where we are. Where we are going, depends on the decision the Senate would take this afternoon."
Olukoyede lamented that any time a suspect is being prosecuted, "all his friends and relatives would automatically see the EFCC as their enemy."
He said: "If tomorrow, the EFCC moves to investigate, for example, the entire senators would declare the EFCC an enemy which is not supposed to be.
"The fight against corruption can only succeed if all Nigerians take collective responsibility for eliminating corruption in the country."
Before announcing the clearance of Olukoyede and Hammajoda, Senate President Godswill Akpabio advised that the fight against graft should not be sensationalised.
He recalled that the EFCC once embarrassed him and former Imo State Governor Rochas Okorocha over frivolous allegations.
The Senate President said: "I have my own opinion about the EFCC…the commission has been acting rather in a sensational manner to embarrass suspects instead of genuine enforcement.
"The commission invited me during the run-up to the 2023 general elections over a frivolous petition.
"A simple letter I wrote to the commission to defer the date of my appointment was released (to an online newspaper) with the chairman's stamp on it just to embarrass me.
"But I am here today. God helped me to overcome those trying moments.
"A former governor and Senator, Rochas Okorocha's house was broken into from the roof in a bid to arrest him and the Senator streamed the action live and the world saw it."