Law professor, Benedicta Daudu has failed to make the final list of the 2023 recipients of the Senior Advocate of Nigeria (SAN) rank.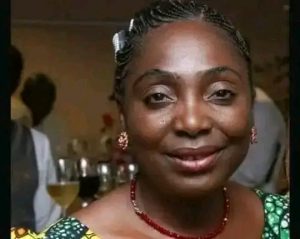 Her failure to make the list was allegedly due to her being caught cheating in an examination at the University of Jos (UNIJOS) and subsequently suspended by the institution sometime ago.
Recall that last month, Legal Practitioners and Privileges Committee (LPPC), shortlisted Daudu's name alongside 68 other lawyers for the prestigious SAN rank.
Daudu's shortlist however caused an uproar on the online space.
But in a Thursday development, the committee elevated 58 lawyers to the rank of SAN, of which Daudu's name was missing.
In a statement, Hajo Bello, Chief Registrar of the Supreme Court, said the promotion of the 58 lawyers was approved at the 159th plenary session of the committee chaired by Olukayode Ariwoola, Chief Justice of Nigeria (CJN).
"The rank of a Senior Advocate of Nigeria (SAN) is awarded as a mark of excellence to members of the legal profession who have distinguished themselves as advocates and academics," the statement reads.
The Chief Registrar also said four petitions against some of the applicants were considered during the meeting.
He, however, said each of the petitions lacked merit and was dismissed.
Bello said the swearing-in ceremony of the successful applicants will be held on November 27.
Kayode Ajulo, a human rights activist; Funmi Falana, wife of Femi Falana and Folashade Alli, daughter of Afe Babalola and Adeola Adedipe, a constitutional lawyer, are among the lawyers who are elevated to the rank of SAN.