The Director of South East Parliamentarian, APC Presidential Campaign Council and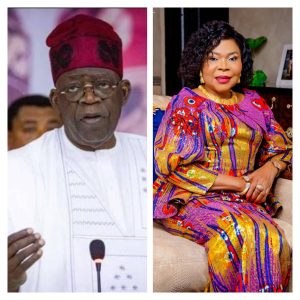 Abia State Coordinator for Women, Tinubu/Shettima Presidential Women Campaign Council in the last presidential election, Senator Nkechi Nwaogu has described the nomination of Rt Hon Nkiruka Onyejiocha, Hon Dr Betta Edu, Hannatu Musawa, Betta Edu, Doris Uzoka, Stella Okotette, Uju Kennedy-Ohanenye, Lola Adejo, Mrs Imam Suleiman Ibrahim as minister designate by President Bola Tinubu, as entrenchment of 35% women affirmative order.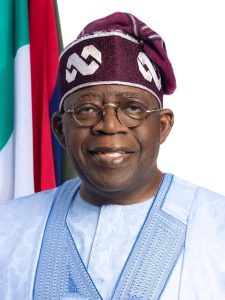 Nwaogu who was the South East Parliamentarian, APC Presidential campaign council, stated this on Sunday while reacting to the lists of ministerial appointments released by the President, expressed gratitude to President Tinubu for upholding the principles of Federal Character in his all his appointments so far.
The Tinubu/Shettima Coordinator further commended the President for the appointment of former representative of Ikwuano/Umuahia at House of Representatives, Hon Samuel Onuigbo as a Board member of North East Development Commission, NEDC
Senator Nwaogu expressed her profound gratitude to President Bola Ahmed Tinubu GCFR on his entrenchment of the 35% women affirmative and his unwaivering determination in making sure that the Principle of Federal Character is maintained in all his appointments.
She further solicited the support of Nigerians for the President Bola Tinubu led administration, which she described as a government in the right direction, with the aim to solve the social economic challenges of Nigeria and urged the citizens to be patient as the positive effect of Tinubu economic policies will be massive.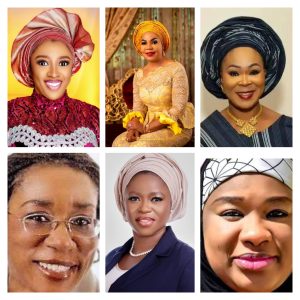 She expressed confidence that the choice of appointments made by the president would enable him to succeed in transforming the country, based on the appointees' qualifications, cognate experience and achievements.
Senator Nwaogu, while praying for their successes, urged the appointees to work round the clock for the actualization of the mapped out Renewed Hope objectives of President Bola Tinubu.