A case of jungle justice was witnessed at Enerhen Road, right outside Edewor Plaza, situated along Effurun-Sapele Road in Warri, Delta State.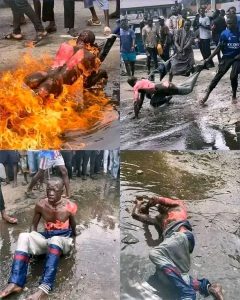 A mob managed to apprehend an unidentified armed robber who had committed a theft by forcefully snatching a woman's phone and handbag at Airport Road, and even callously pushing her out of a tricycle, locally known as a "keke."
According to Trendygists, a news blog, the elderly woman managed to survive the harrowing experience.
However, local residents who witnessed the incident took it upon themselves to chase down and capture the thief.
The suspect had garnered a notorious reputation in the area, having been responsible for creating disturbances in Warri and its vicinity, an eyewitness told Trendygists.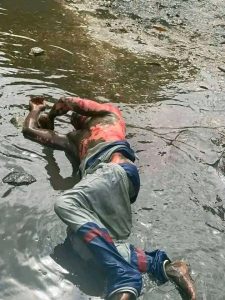 As the incident continued to unfold, the police eventually intervened, arriving at the scene and taking the apprehended man into custody.