A 24-year-old man, Franklin Akinyosoye, has been arrested by the police in Ondo State after human parts were found in his possession.
The incident happened at Elewuro area of Ondo town, headquarters of Ondo West local government area.
A human skull and other parts were found in a black sack inside the rented room of the suspect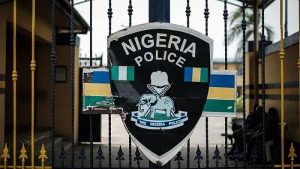 It was gathered that children of the landlord found the sack and its contents and reported to their father who later called in the police.
Witnesses said further search of his apartment led to the discovery of several human parts and items suspected to charms as well as human blood.
Franklin, during interrogation, said he brought all the items from his herbalist who resides in Ikirun, Ifelodun local government area of Osun State.
Ondo Police spokesman, SP Fumilayo Odunlami-Omisanya, who confirmed the incident, said investigation has commenced.
According to her: "Franklin, who claimed to be a photographer and own a boutique in Ondo town was challenged by his landlord for keeping a bag in a corner of the compound.
"The landlord became suspicious and asked the young man to open the bag. When he did, a human skull was found in the bag, after he was arrested, he claimed it was given to him by a native doctor in Osun State to enhance his business.
"Investigation is ongoing and the suspect is in custody," she added.