In a rare show of bravery, a Kwande man, Iorver Udele in Benue State has reportedly killed a lion with bare hands..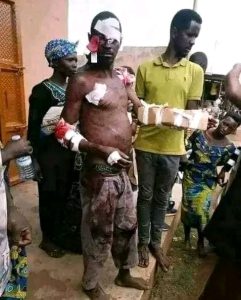 According to reports, Mr Iorver was working on his cassava farm at mount Ngokur where he was reportedly attacked by a roaring lion.
In a self defense bid, Iorver launched a counter attack, in what can be best described as a fierce battle, lasted for about ten minutes before Iorver defeated the lion
Achieving the feat was not easy as though he accomplished his mission but he was rushed to General hospital Adikpo!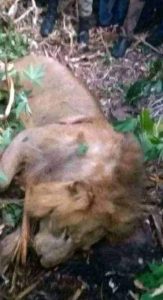 According Doctors Mr Iorver is said to be in stable condition now and will be granting interview to newsmen in the next few days.