Pastor Alex Itedjere of Wellspring of God Ministry that reportedly killed a young girl in Agbarha-Otor community, Ughelli North Local Government Area of Delta State is said to have been spiritually manipulated by the shrine he went to destroy, reports an eyewitness.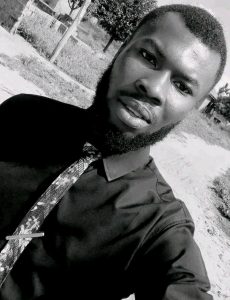 According to an eyewitness, Pastor Itedjere has been contemplating to destroy the shrine of the father of his Church member, and the man is a popular native doctor.
On that fateful day, after he destroy the shrine, he started acting strange. It is believed the Pastor may not have fortified himself spiritually before carrying out such a difficult task.
He reportedly went to the house of victim's mother, who are both his church members, collected their Machete and destroyed the shrine of his father.
When he returned back, he went straight to the woman's house and butchered her daughter in her presence.
This ugly incident attracted the attention of the youths who ambushed his church and arrested him for murder.