It was a gathering of who is who today as the late former National Chairman of the PDP, Prince Vincent Eze Ogbulafor burial at his Country Home in Olokoro, Umuahia South LGA.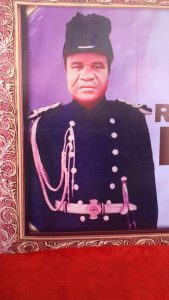 The funeral started with a Requiem Mass at the Holy Cross Catholic Church Olokoro, Umuahia South LGA which was celebrated Archibishop of Owerri Ecclesiastical Province His Grace Archibishop Lucius Iwejuru Ugorji
The deceased was a man who rose to the very height of his political career. He was Special Adviser to the Governor, Honorable Commissioner, Honorable Minister, National Secretary of the PDP and National Chairman.
Political leaders from the across the country and the State were there, led by Governor Alex Otti. Serving and former Members of the National Assembly and Federal Executive Council were there.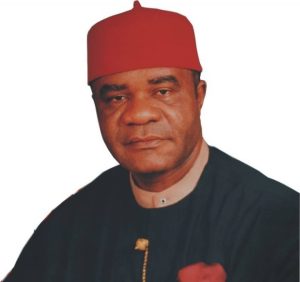 In his homily, the Archbishop of Owerri Catholic Ecclesiastical Province, Archbishop Lucius Ugorji stressed the need for everyone to know that death is a reality while life is ephemeral and fragile, hence the need to be careful what one does with his life on Earth.
Archbishop Ugorji reminded the living to reconcile with God so as to gain eternal rest at death . He said Prince Ogbulafor laboured and contributed immensely to his family and the wider society and prayed God to grant all concerned the fortitude to bear the loss.
In a tribute, the first son of the deceased, Mr. Uchenna Ezeogbulafor said their father was a good family man, a man of integrity and candour, who was phenomenal in every human endeavour and would be forever missed
Dignitaries that attended the burial include Governor Alex Otti, Senator Nkechi Nwaogu, PhD, Senator Darlington Nwokocha, Chief Bar. Chioma Uzodinma, Nwadiala Chief Emeka Wogu, Phd, Rt. Hon. Ude Oko Chukwu, Col. Austin Akobundu, Rt Hon. Emmanuel Emeruwa