NEW Nigerians are emerging who greatly attempt definitions of Nigeria that excludes Onye Igbo. They speechify it, they act it, when all these fail, they problematise Onye Igbo as the defying part of Nigeria. There are no consequences for profiling.
Muhammadu Buhari, as President, called Ndigbo a dot in a circle, in a June 2021 television interview, he assumed he was the one who conferred importance on people. He has watched the dot expand.
Two years on, the army of those stopping Onye Igbo from participating in the affairs of Nigeria has grown. And so have those who question whether Onye Igbo's rights are as a citizen or ethnic.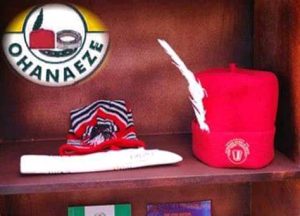 All manners of people sprouted to grab campaigns positions that seem to benefit from them saying anything that pleased them in 2023. They have created doubts about the relevance of education to human behaviour.
Onye Igbo was unimportant. Onye Igbo can't win an election. Onye Igbo was on the fringes, hardly a major thing that mattered that they would not want to rule Onye Igbo out.
Among their target had been to get Onye Igbo to accept he was not part of the same Nigeria he is found in every part. His wards gain admissions into federal educational institutions with higher cut off points even when he is a trader. Nobody explains the logic of these ridiculous practices that are criminal, discriminatory, and contrary to the Constitution. This official policy which goes against the Constitution is annually announced.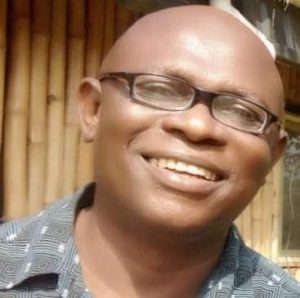 Onye Igbo moves on, exploring the few areas where the doors have not been shut. Onye Igbo is toughened daily through these measure. He has gained numbers, among them those who oppose evil, speak out, see the possibility of a better Nigeria.
When criminals ravaged igbo land they were called unknown gunmen, an admission that government would not tackle them. They have run out of hand.
Criminals almost over ran the President's home State, Katsina. The plight of a Katsina farmer Saidu Faskari was captured in media reports of 9 January 2022 as he was taking down roofing sheets of his house to raise money for ransom. "They (bandits) kidnapped my son day before yesterday (Thursday). He had gone to pay the ransom money for my release. I spent 13 days in their den. When my children gathered the N50,000 one of my sons was asked to take the ransom but the bandits released me and apprehended him. I don't even have what to eat not to talk of the money to go and pay ransom," said Faskari. The kidnappers wanted N100,000 to release the son. Is he too Onye Igbo?
Elections held throughout Nigeria. Onye Igbo turned out to be the aggregation of those who chose differently. They came from all beliefs, disbeliefs, unbeliefs, religions, regions to shock those who think a different Nigeria was impossible.
Thugs and touts, parading titles that sustained electoral crimes brutalised people and outrightly stopped some from voting. This was mainly in Lagos.
Freedom to vote a candidate of Onye Igbo's choice was ethnicised to mean a move to snatch Lagos from its owners, and run. Security agencies did not protect voters, including non-Onye Igbo, in electoral misconducts in Lagos.
Jennifer Seifegha was attacked by thugs at the Nuru/Oniwo Ward, Polling Unit 065, in Surulere while she was waiting to vote. The brave woman got treated and returned to vote. Whatever her origins, she became Onye Igbo as those who attacked her so classified her.
Chief Fred Nwajagu was arrested by the Department of State Services, DSS, over an alleged threat to invite members of the Indigenous People of Biafra, IPOB, to Lagos to secure properties of Igbo people in the State.
Attacks on Onye Igbo continued after the elections. They did not seem to be important enough to gain the attention of our agile security agencies.
In a 49-second video, Chief Nwajagu allegedly said, "IPOB, we will invite them. They have no job. All of the IPOB will protect all of our shops. And we have to pay them. We have to mobilise for that. We have to do that. We must have our own security so that they will stop attacking us in the midnight, in the morning, in the afternoon'
"When they discover that we have our own security, before they will come, they will know that we have our own men there. I am not saying a single word to be hidden. I am not hiding my words, let my words go viral. Igbo must get their right and get stand in Lagos State."
These utterances were offensive the security agencies said as they took him away.
What MC Oluomo, a known chieftain of the All Progressives Congress, APC, said in a viral video before the governorship election in Lagos, "We have begged them. If they don't want to vote for us, it is not a fight. Tell them, Mama Chukwudi, if you don't want to vote for us, sit down at home. Sit down at home."
He enforced the threat by stopping people who were Onye Igbo or looked like Onye Igbo from voting.
The Commissioner of Police in Lagos State, Idowu Owohunwa reacted to Oluomo thus, "With regards to this specific video you mentioned, it is currently a subject of a detailed investigation. Of course, we are deploying our cyber security access to solve that. And, I can assure you that nobody is above the law.
"Anybody that tries to use his position, or his influence on others to deepen hate, or engender political tension which could, of course, snowball into violence, it remains the responsibility and the mandate of the Nigeria Police to investigate such cases.
"This specific one you mentioned will not be in isolation. It is already a subject of review."
Police later said he was joking.
Weeks after Oluomo's threat the police have issued what looks like the final words on Oluomo with this 4 April tweet from Force Public Relations Officer, CSP Olumuyiwa Adeobi, "You can take the case of attack up with MC (Oluomo) if you have a case or evidence of attacks against him. Many people and lawyers, even the deputy gov of Lagos, have said it severally. He has no immunity, so if you have a case of an attack against him, take it up.
"There is no need to pass judgement or do trial on Twitter. Very simple. Many of you just follow others to raise this issue on Twitter."
He was replying to a Twitter user @AjammaS who lamented that the police did nothing to protect voters from attacks in Lagos.
Nobody knows how long it will take police forensic experts to study the video of Chief Nwajagu before charging him to court. They are holding him without shame about their double standards.
Perhaps, if he had said, "Let them continue attacking us, we would do nothing," the police would have invited him to dinner. Without protection from the state, he was supposed to have acquiesced so he would be accepted as a great Igbo leader, a peaceful man.
A community reading of Chief Nwajagu's comment shows he was talking about Igbo business people protecting themselves, taking measures to prevent future attacks. Was that a planned attack on anyone?
Some say he shouldn't have mentioned IPOB. The truth is even if he had said he we would use MC Oluomo's followers, he would still have been arrested.
Unlike MC Oluomo, the police didn't think Chief Nwajagu could crack jokes. Now that I have reminded them, they should set him free to make a new video.
Then from the blues Prof Wole Soyinka careered into a condemnation of Peter Obi for losing the election because of the attitude of his supporters, the same supporters who Obi has always restrained his supporters from being violent. Datti Ahmed was his next target.
Soyinka owes Nigerians apologies for his unbridled support for Maj-Gen Muhammadu Buhari which made him President in 2015, and which chiefly accounts for how Nigeria got to this point. His attacks on corruption under Goodluck Jonathan, insecurity, the marches against prices of petroleum products, hardships, all ceased once Buhari became President. Soyinka's monumental silence over Buhari's decisive downslope measures are in full public view.
He ran into semantic debacle last year when he tried to make a distinction between "supporting Buhari in 2015", and "voting for him". He asked people to produce proof that he voted for Buhari as if his single vote was more than votes of hundreds of thousands of Nigerians who followed his big voice that Buhari was the better option. His voice thinned ever since until his curious interjection that added to the distractions around the elections.
Who won the elections? Who didn't win the elections? The tribunals and courts would decide. There will be no surprises if Onye Igbo is blamed for the outcomes.
Finally…
COULD the interception of the said telephone conversation between Obi and Bishop David Oyedepo have been without a breach of their constitutional rights to privacy? We are still run with laws.
LAI Mohammed should not waste public funds addressing the foreign media abroad. Their representatives are here. If he needs a holiday, he should take one.
IMMENSE thanks to Chief Olusegun Obasanjo for intervening on Senator Ikechukwu Ekweremadu's matter. You bi man.