A middle-aged man was feared dead, yesterday, while five others sustained various degrees of injuries when irate youths went on a rampage at Iyiowa-Odekpe Community, in Ogbaru Local Government Area of Anambra State, triggered by last Monday's Iyiowa-Odekpe landlords' association election.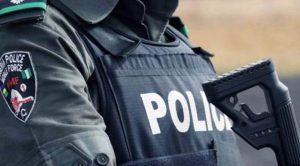 At press time, no fewer than 30 vehicles, 20 buildings, and other property, estimated at over N100 million, were equally destroyed by the youths, purportedly working for those identified as indigenes of the area.
It was gathered that trouble started when non-indigenes of the landlords association in the area conducted an election that produced the Sunday Obinze-led new executive committee, which countered last Sunday's election of indigenes, an action that led to having a parallel landlords association in the area.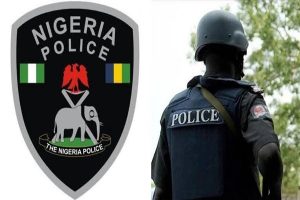 Infuriated by the gut of the non-indigenes to create a factional landlords association, the indigenous members allegedly unleashed the youths on the non-indigenes.
Recall that the indigenes in a bid to hold firm to the leadership of the community, sponsored a candidate of their choice and conducted election last Sunday, ahead of the election of the landlords association billed for Monday.
As the non-indigenous landlords' association members were conducting the election on Monday at Creative Model School, the Odekpe youths stormed the scene and sacked the gathering, destroying chairs, tables, electoral materials, vehicles, and buildings, among others.
The landlords association, which insisted on conducting the election, relocated to another venue where they successfully conducted the election that produced Sunday Obinze, as the winner.
Dissatisfied with the successful conduct of the election that produced Obinze as the President of the landlords association, the Ogbaru youths went on rampage early yesterday morning, invaded homes of the newly elected executive members, attacked them, looted their shops and smashéd vehicles, buildings, factories, among others.
Reacting, the President-elect of the association, Obinze, said: "About 7.30 this morning (yesterday), some youths from Ogbaru, stormed my house, set my car ablaze, smashed the glass windows, doors, collected N3.8 million cash meant for workers. The hoodlums equally went to a big soap factory owned by our Vice-President-elect, Uchenna Ike and destroyed the factory.
"They must pay for the damages, including those of other people. What they destroyed is worth over N30million. One person is almost dead, and over 15 people sustained injuries. The indigenes landlords sent the youths, the youths made it known to us during the attack," he stated.
In a swift reaction, President General of the Odekpe community, Innocent Nwanosike, said he heard of the mayhem. Lamenting on the damages,he said: "This case would have been amicably resolved by the court or government instead of resorting to violence. This case is an election matter, who will be the President of the Landlords Association."
Confirming the incident, the State Police Public Relations Officer, Ikenga Tochukwu, said the police were on top of the situation, adding that the injured were receiving medical attention in a nearby hospital.