The last may not have been heard about the decision of the National Working Committee (NWC) of the All Progressives Congress (APC) to appoint Donatus Nwankpa as replacement for demised Friday Nwosu for the position of National Welfare Officer, as Abia State stakeholders, on Friday, stormed the party's national secretariat on protest.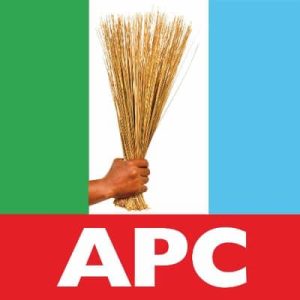 Leader of the delegation of the Abia APC Caucus and Stakeholders, Hon. Stanley Ohajiriuka, told newsmen at the party's headquarters that they would resist the imposition of candidate.
They complained that the party's leadership dropped their nominee, Martins Azubuike, and opted for a candidate who was not endorsed by the stakeholders.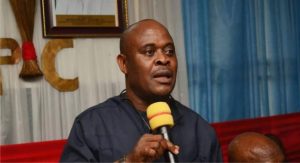 Though they recommended former Speaker, Abia State House of Assembly, Azubuike. The stakeholders had raised the alarm that the party's leadership eventually settled for Donatus Nwankpa, the candidate from the Governor of Imo State, Hope Uzodinma.
Reading from a prepared address, the protesting stakeholders noted: "The Abia APC Caucus and Stakeholders have rejected the process employed by the NWC in replacing the late F.N. Nwosu as the National Welfare Secretary and the representative of Abia at the NWC."
"The Abia APC has a leader in the person of the Deputy Speaker House of Representatives who is supported by the Caucus/Stakeholders in nominating the replacement of the demised Welfare Secretary and the representative of Abia at the NWC.
"The position of the Caucus/stakeholders was communicated to the National Chairman in his office through two separate delegations led by the Deputy Speaker and Senator Chris Adighije respectively and the National Secretary by a delegation led by Senator Nkechi Nwaogu," they explained.
On their appeal, the stakeholders noted: "Considering that Abia APC does not have a governor and that the Deputy Speaker who is the leader of the party in the state and the stakeholders were not carried along by the NWC in reaching their decision, we hereby call on our National Chairman and the NWC to revisit their earlier decision.
"May we also call the attention of the President, the leader of our great party to this passionate appeal that will help Abia APC heal from the wounds inflicted on us by similar act of external interference in the activities of our state chapter in times past and allow us to unite and reposition Abia APC for greater prospects under the God-given leadership of the Deputy Speaker of the House of Representatives.
"We further pledge our unalloyed loyalty and support to President Bola Tinubu, and thank him immensely for the confidence reposed on our leader, Rt. Hon. Benjamin Okezie Kalu the Deputy Speaker," they noted.